If you have a few moments please take a look at just a few of the (Hundreds) of thank you cards we have recieved from our wonderfull Bride & Grooms. We are now able to recieve thank yous directly from our website using the form here. Please send any coments and some wedding day pictures to us that we could include in this section. We really love to hear from you and see your wedding day pictures.
Please tell your friends about us by using the Black floating Social Icons on this page.
Thank you so much.
Sally, Paul & Team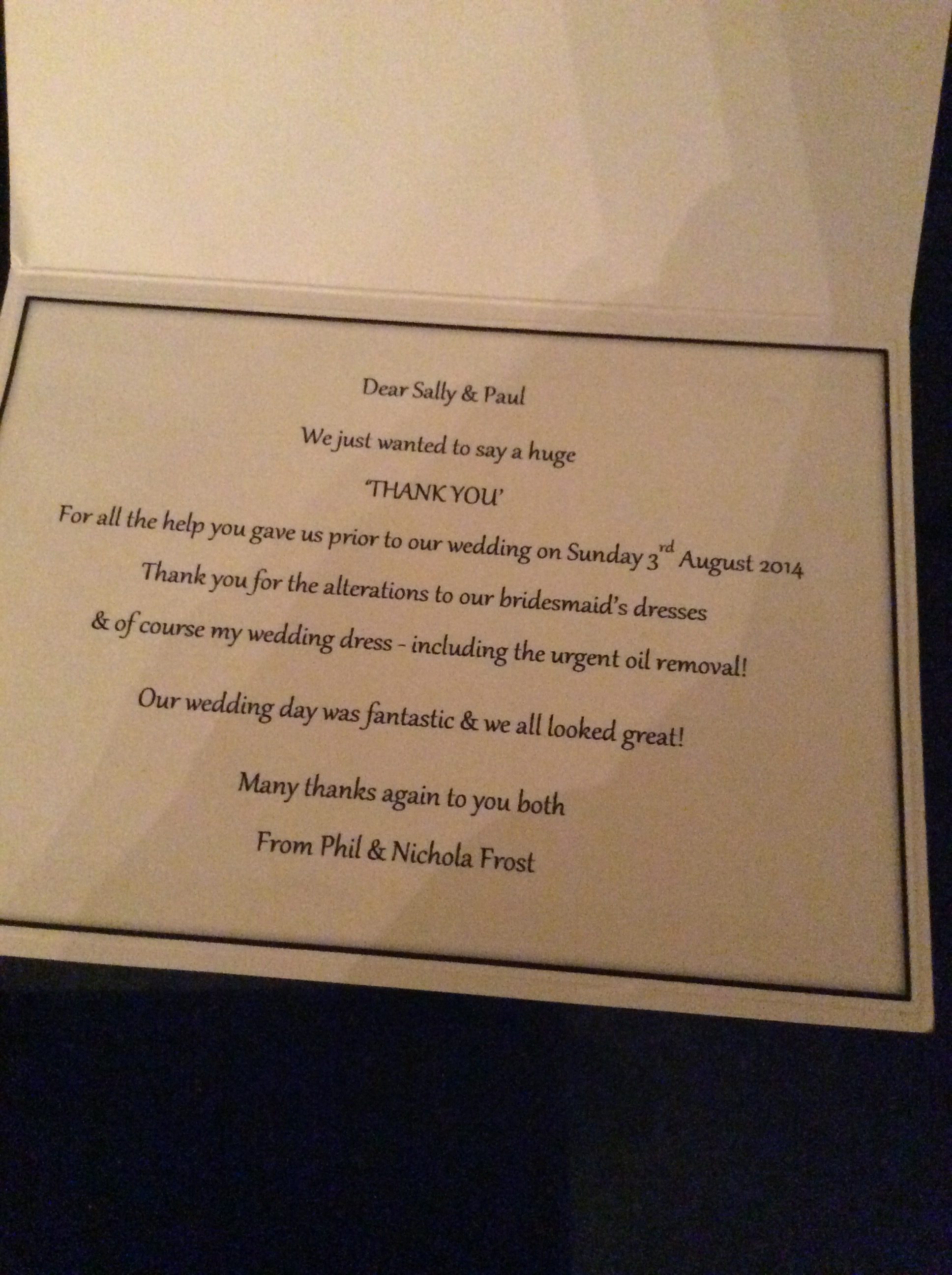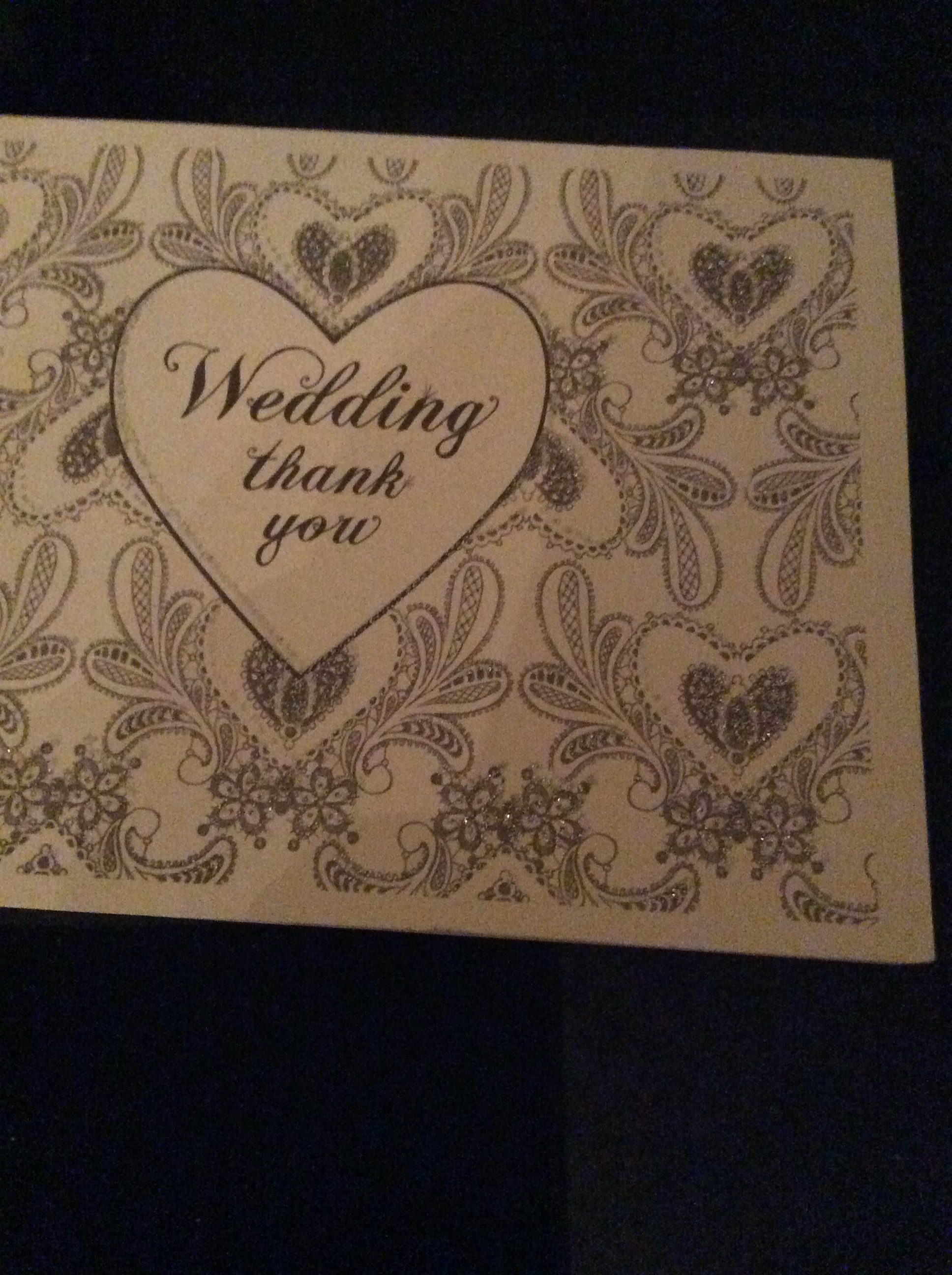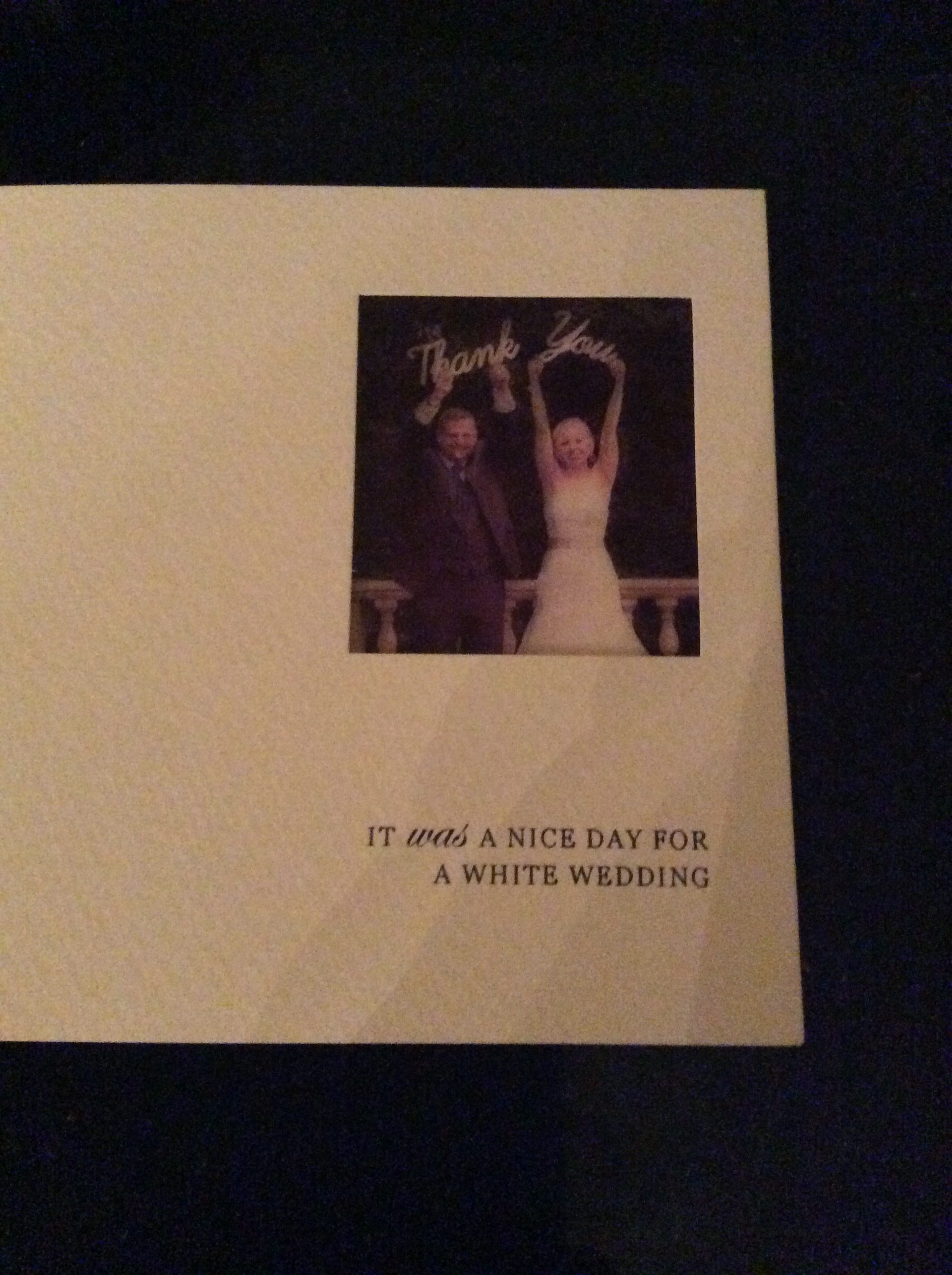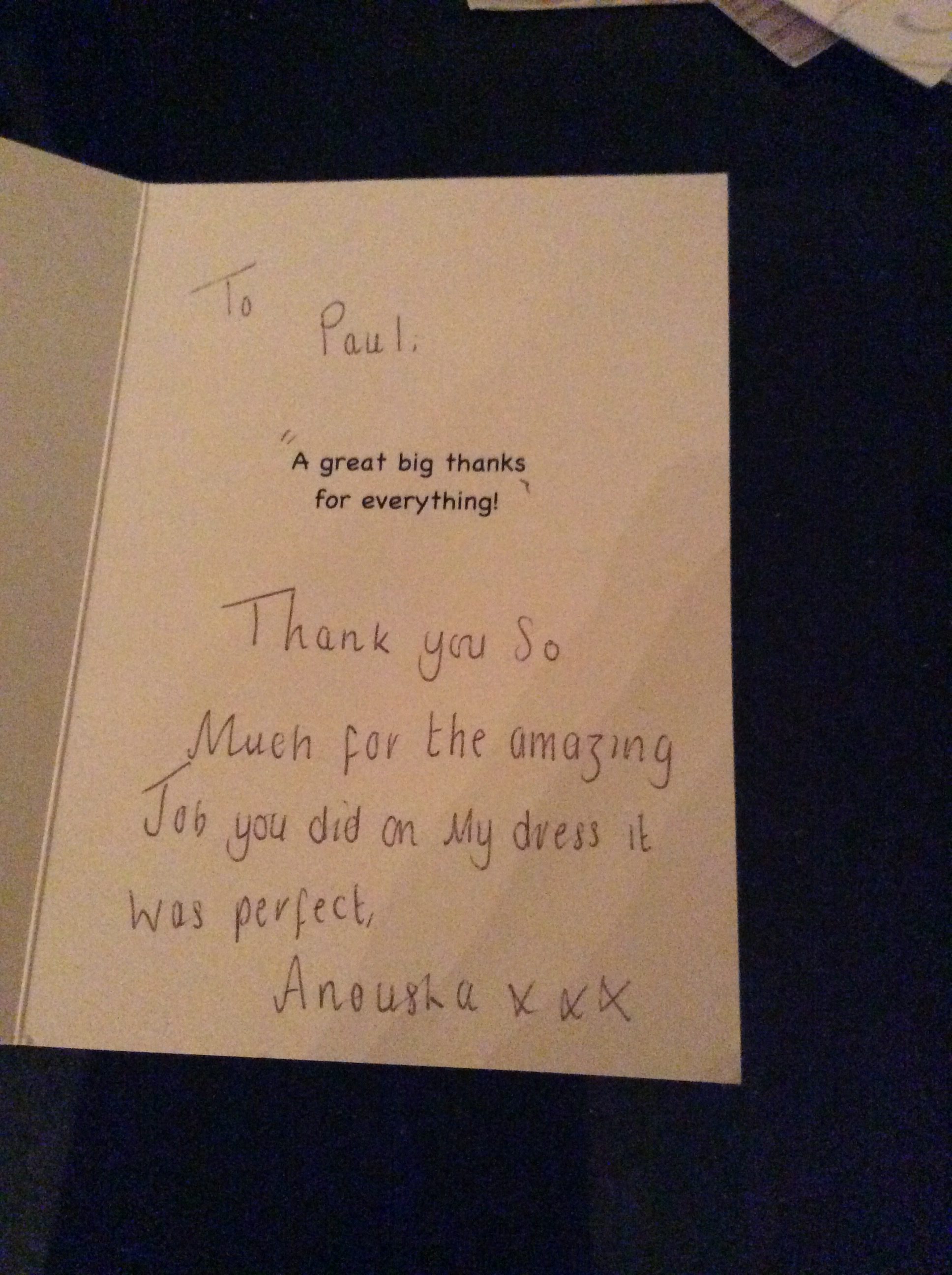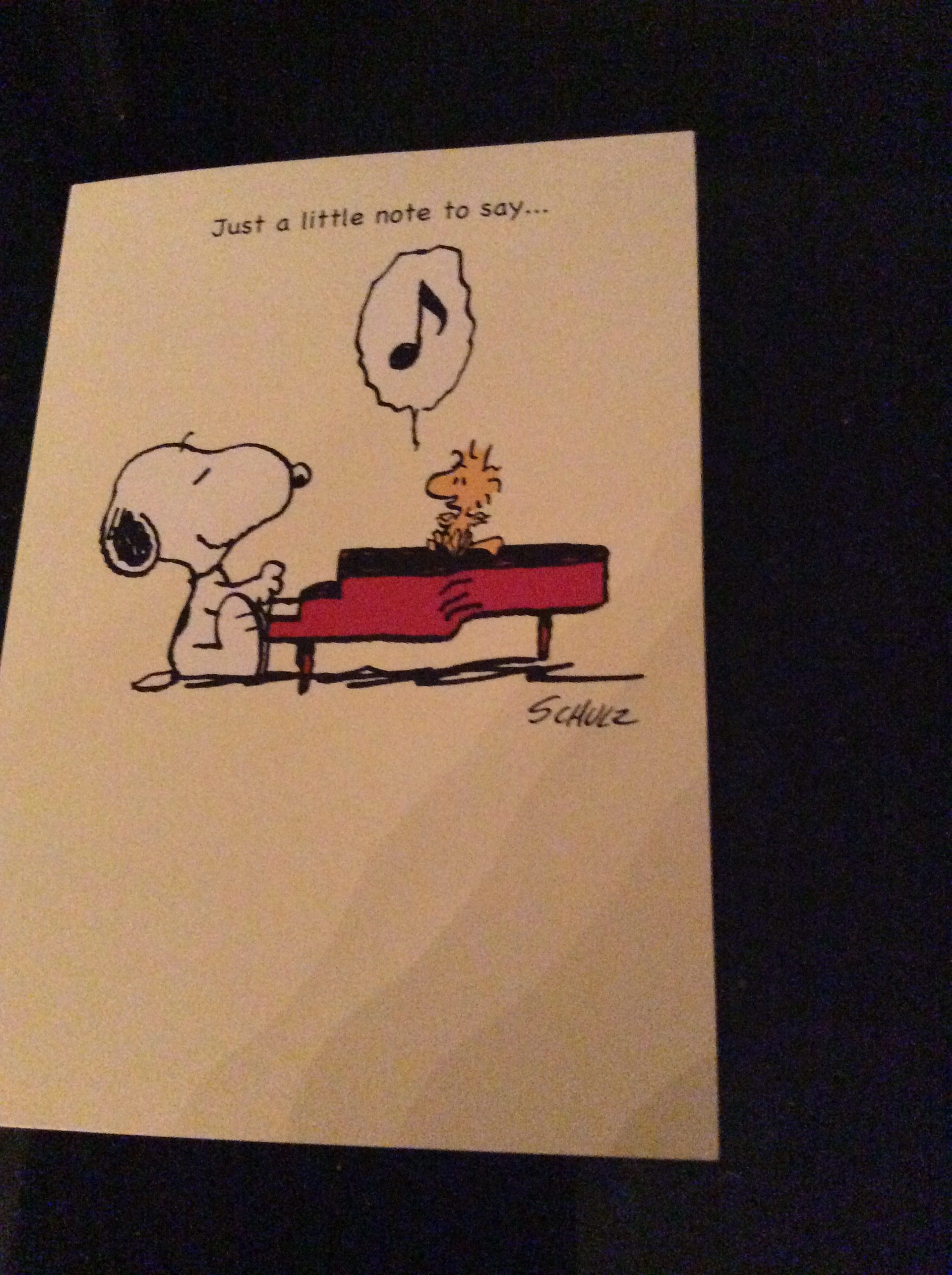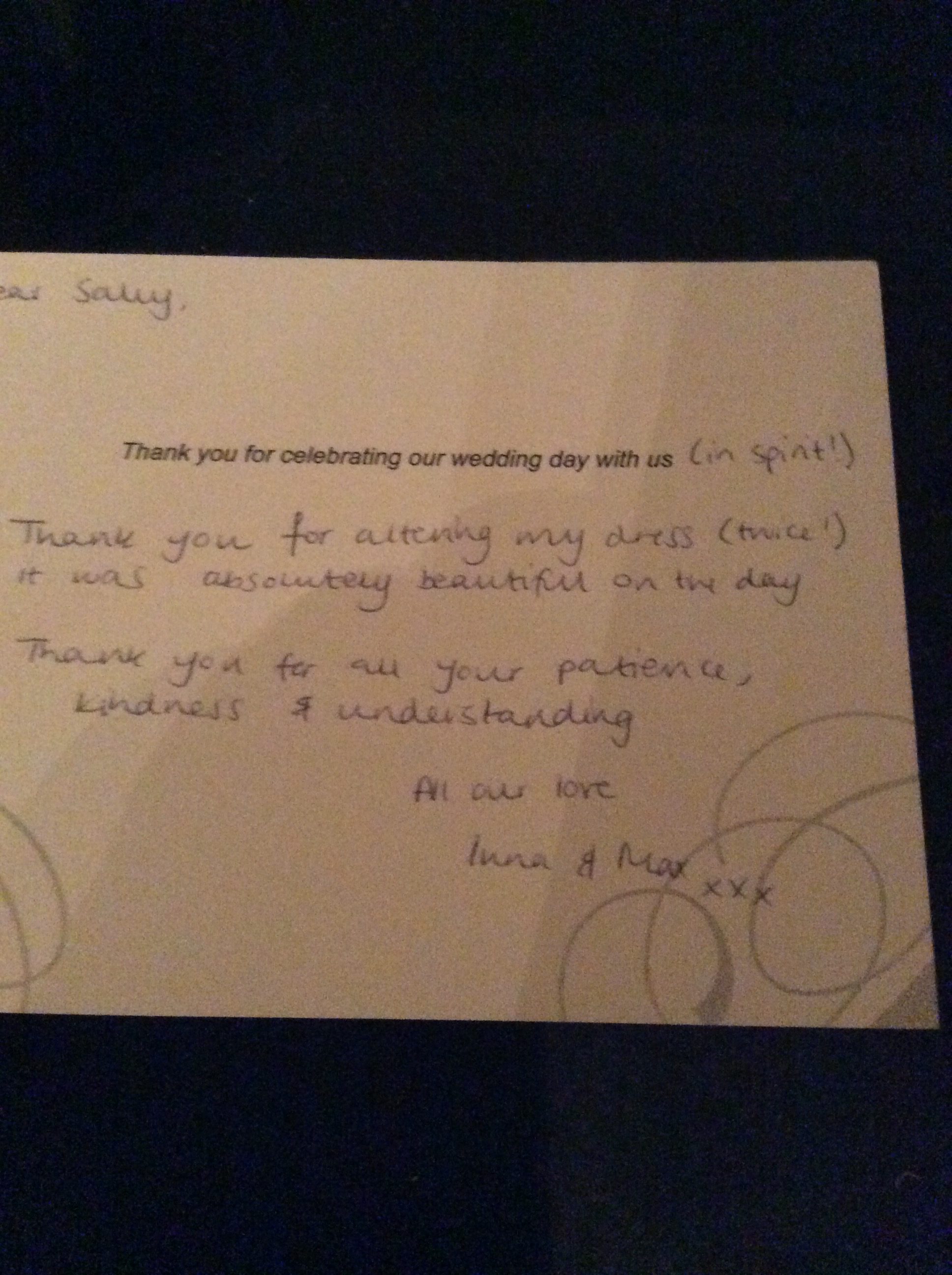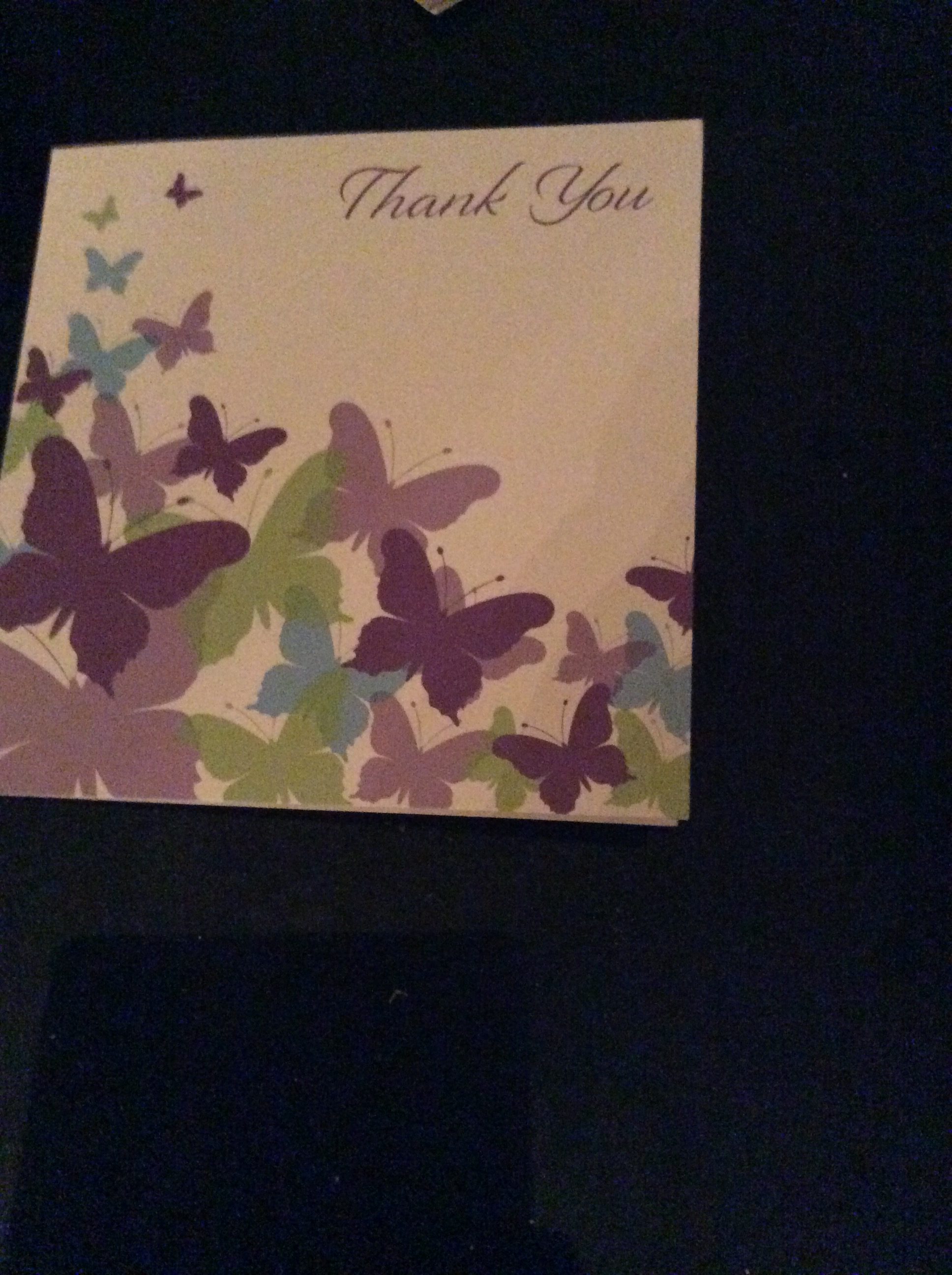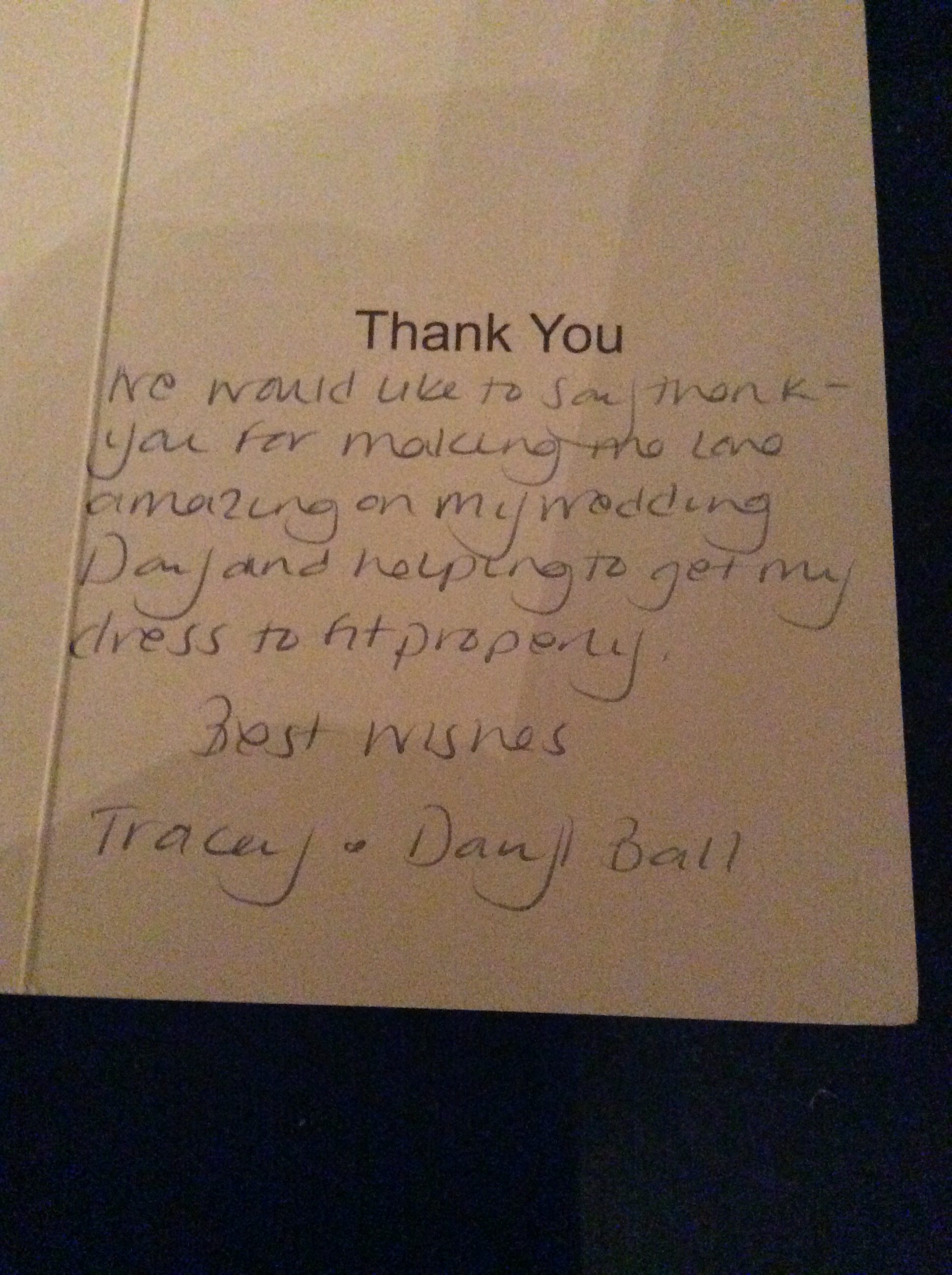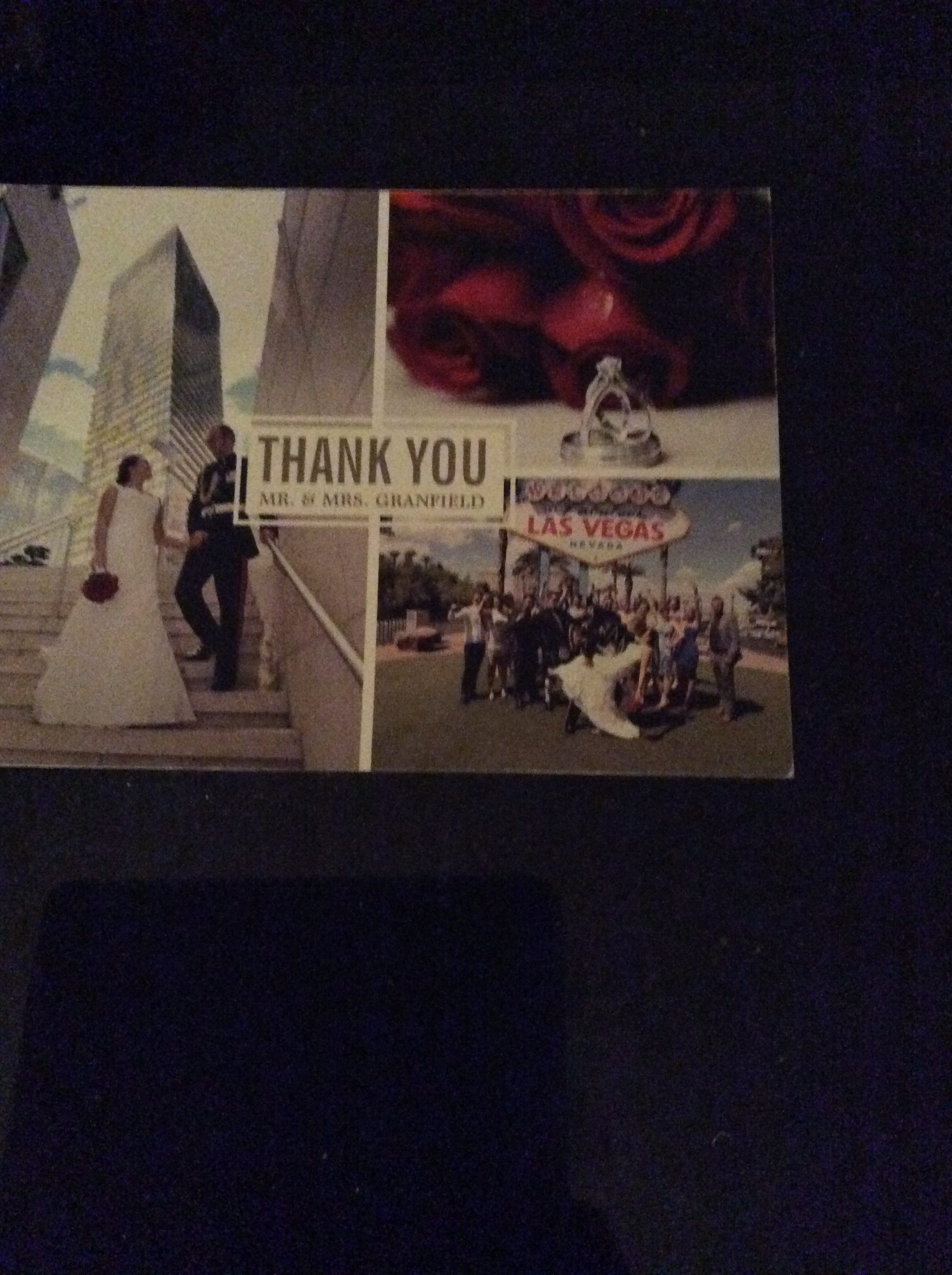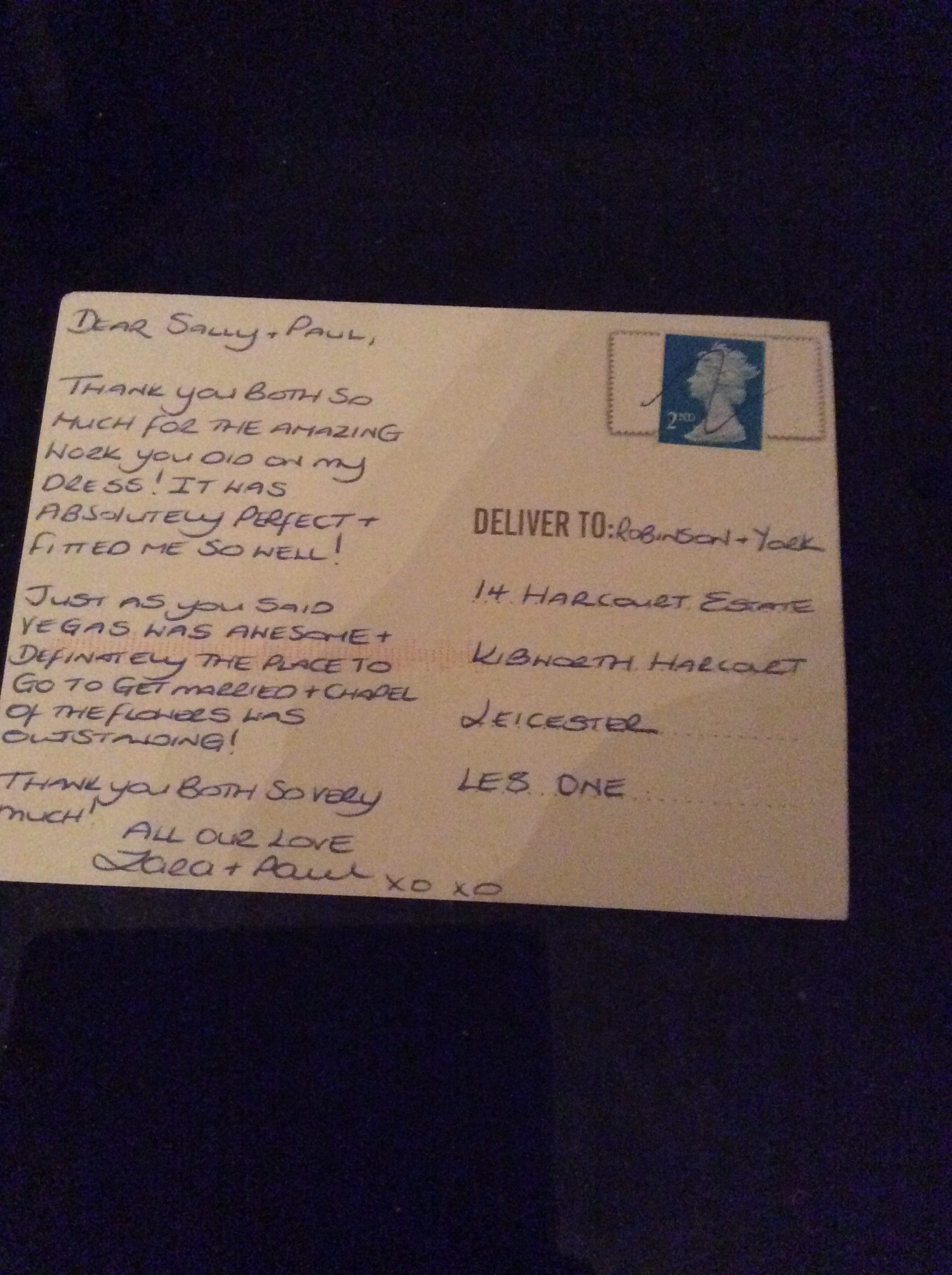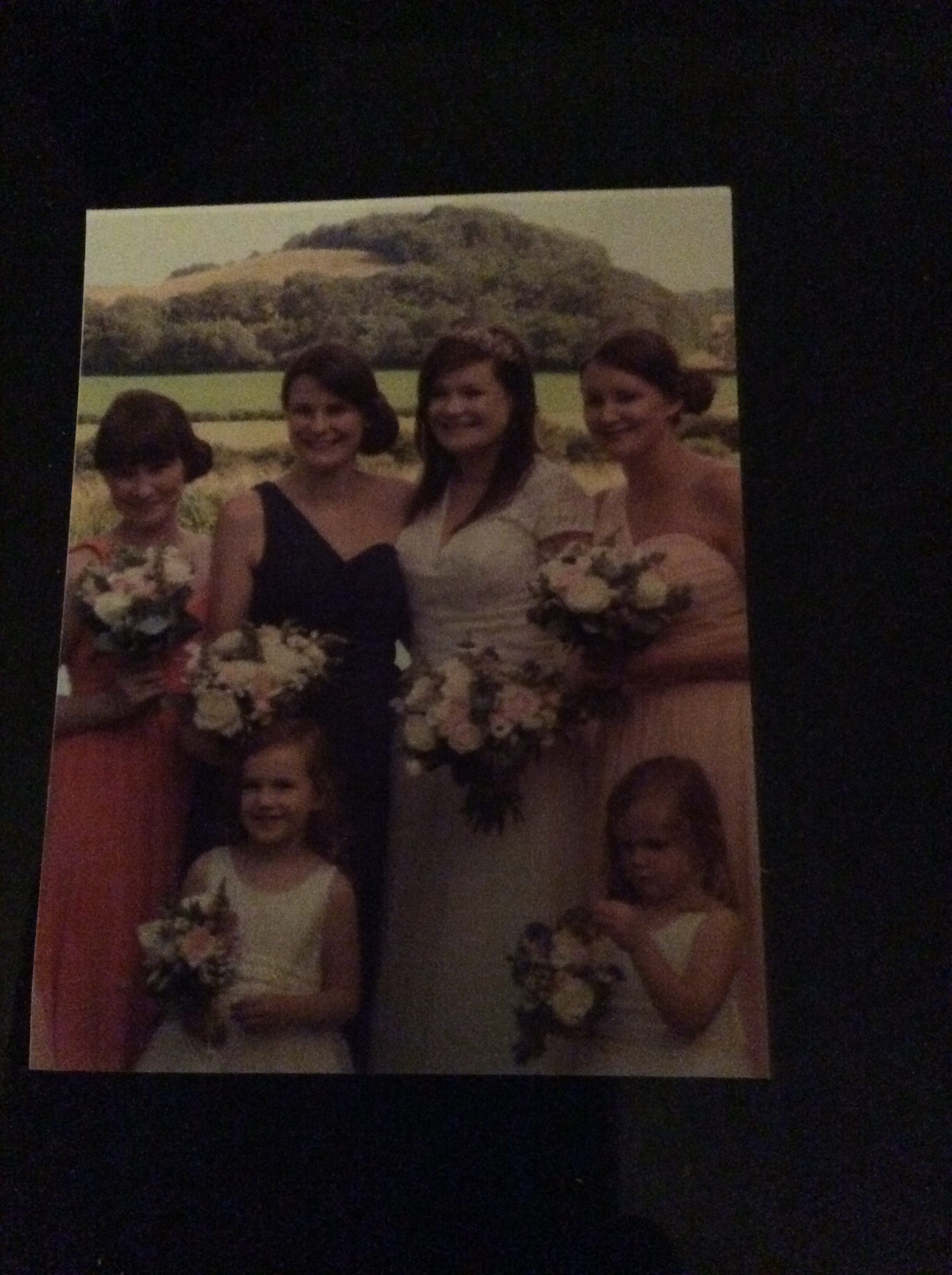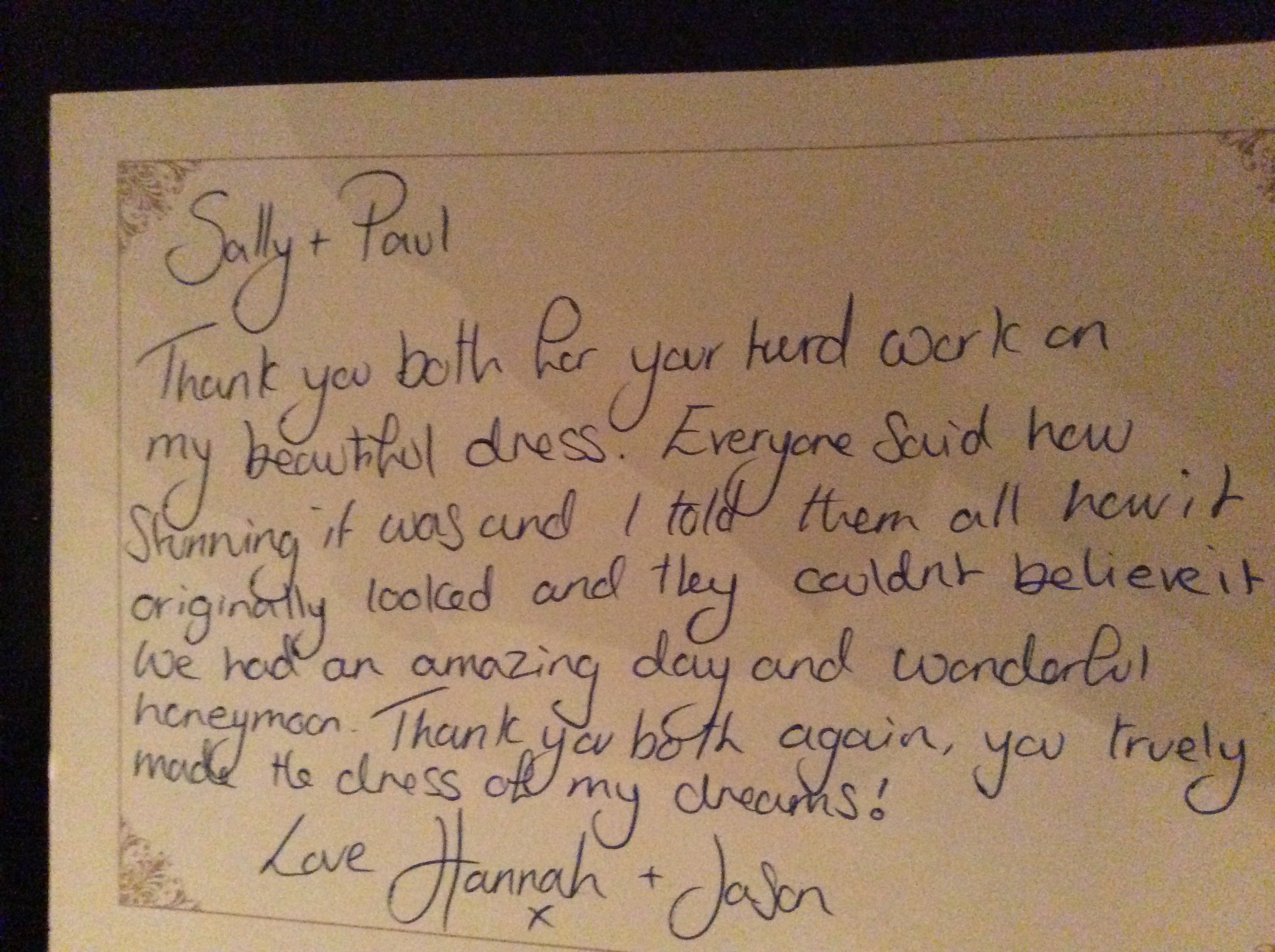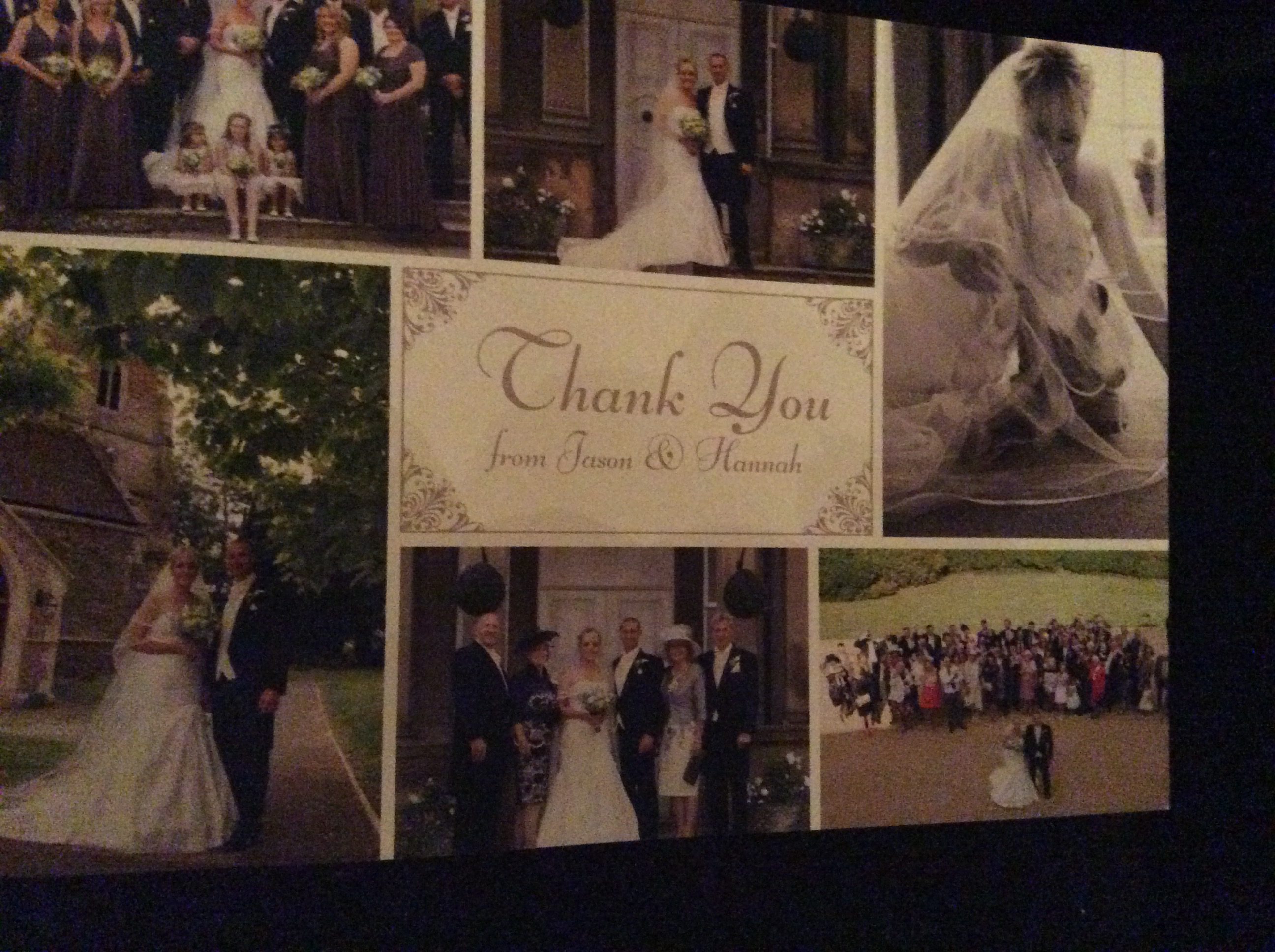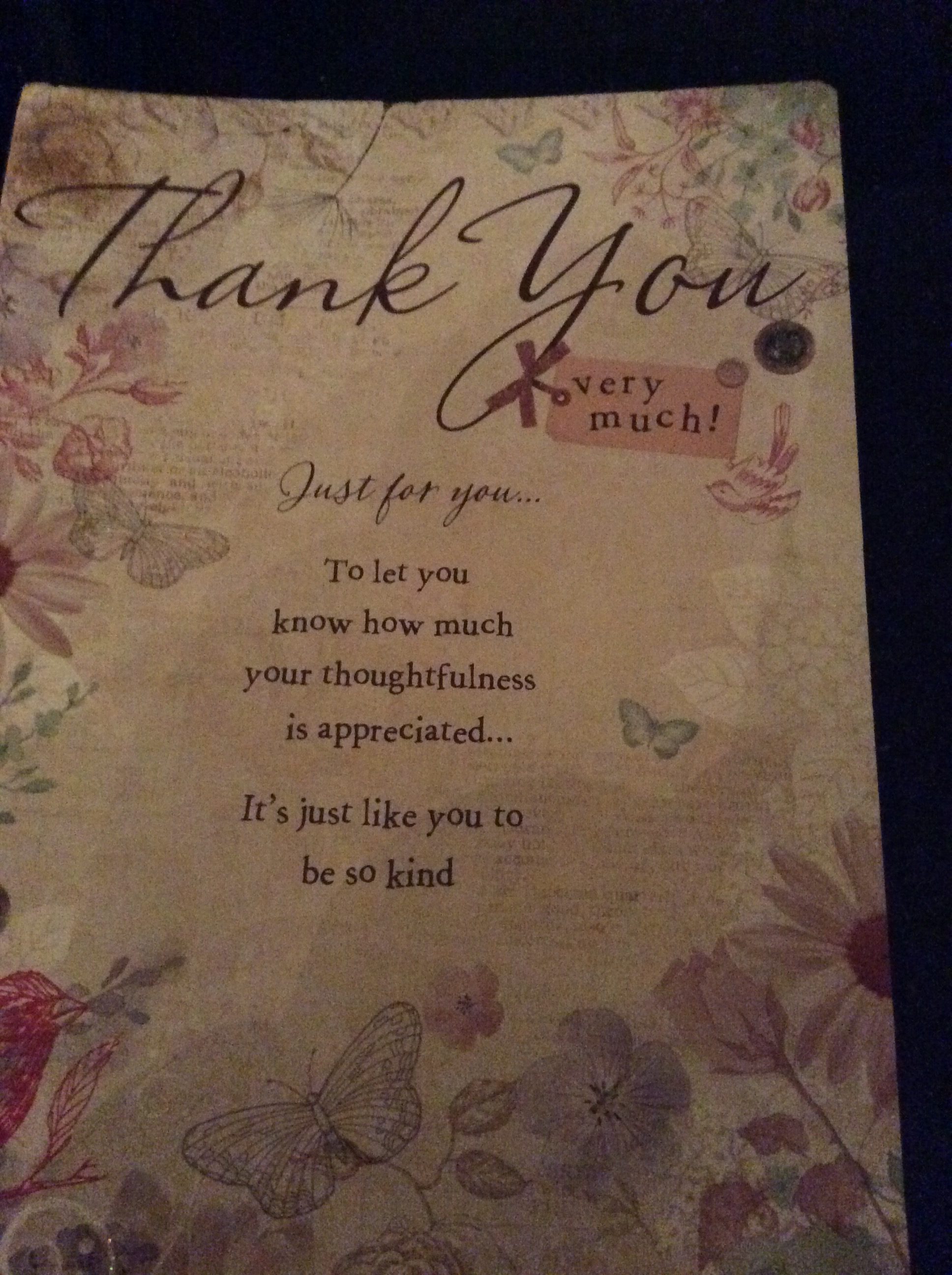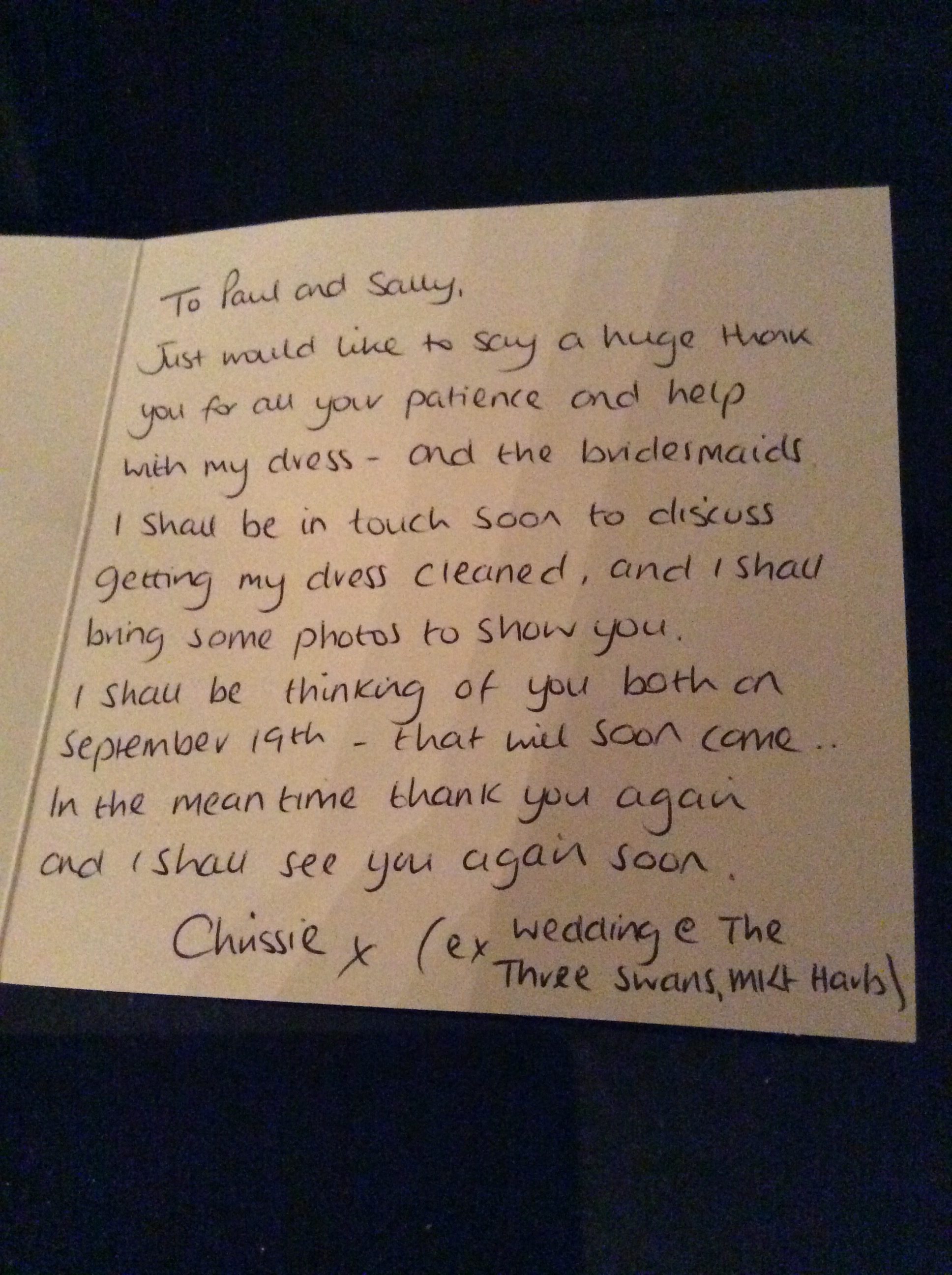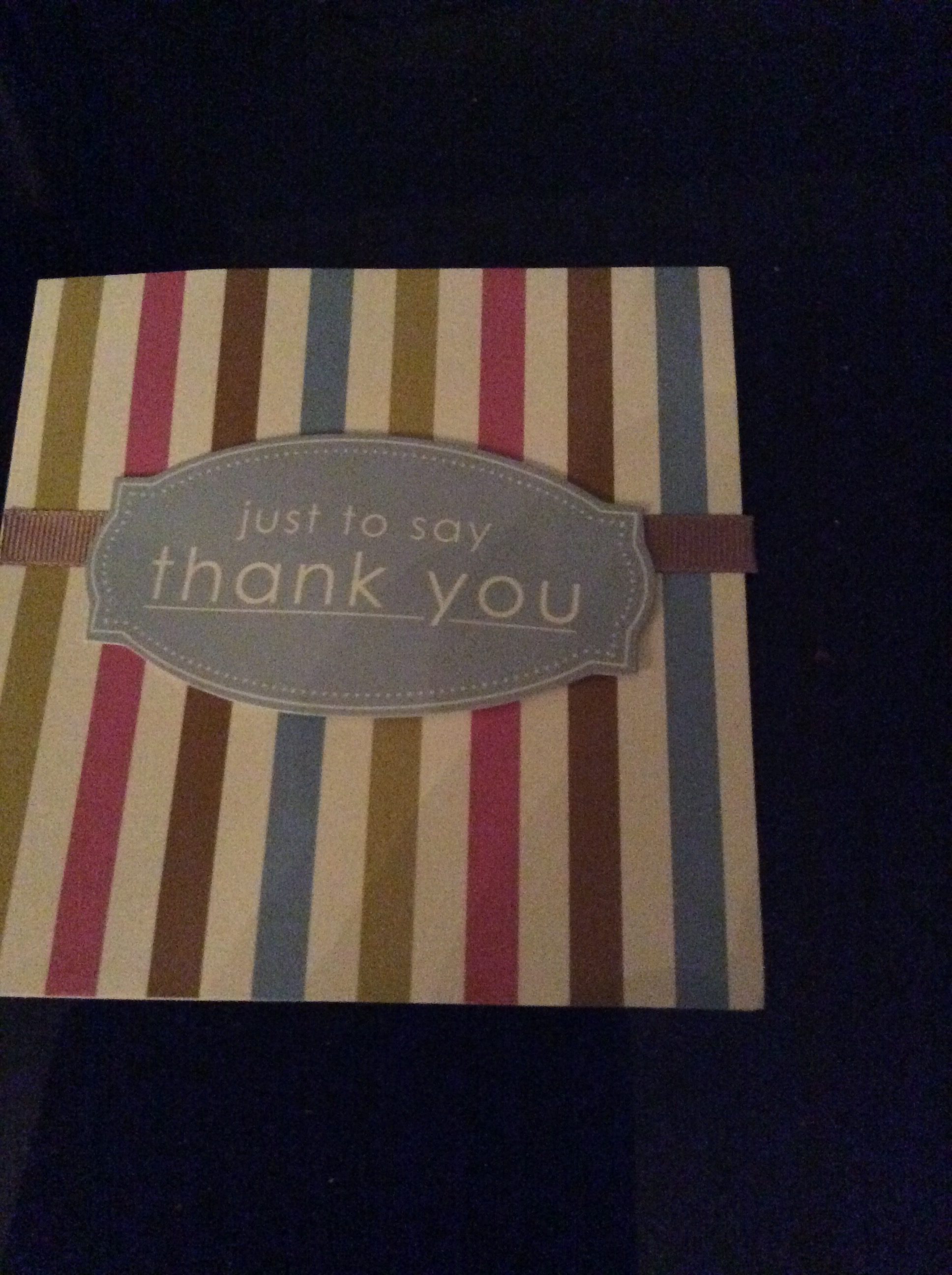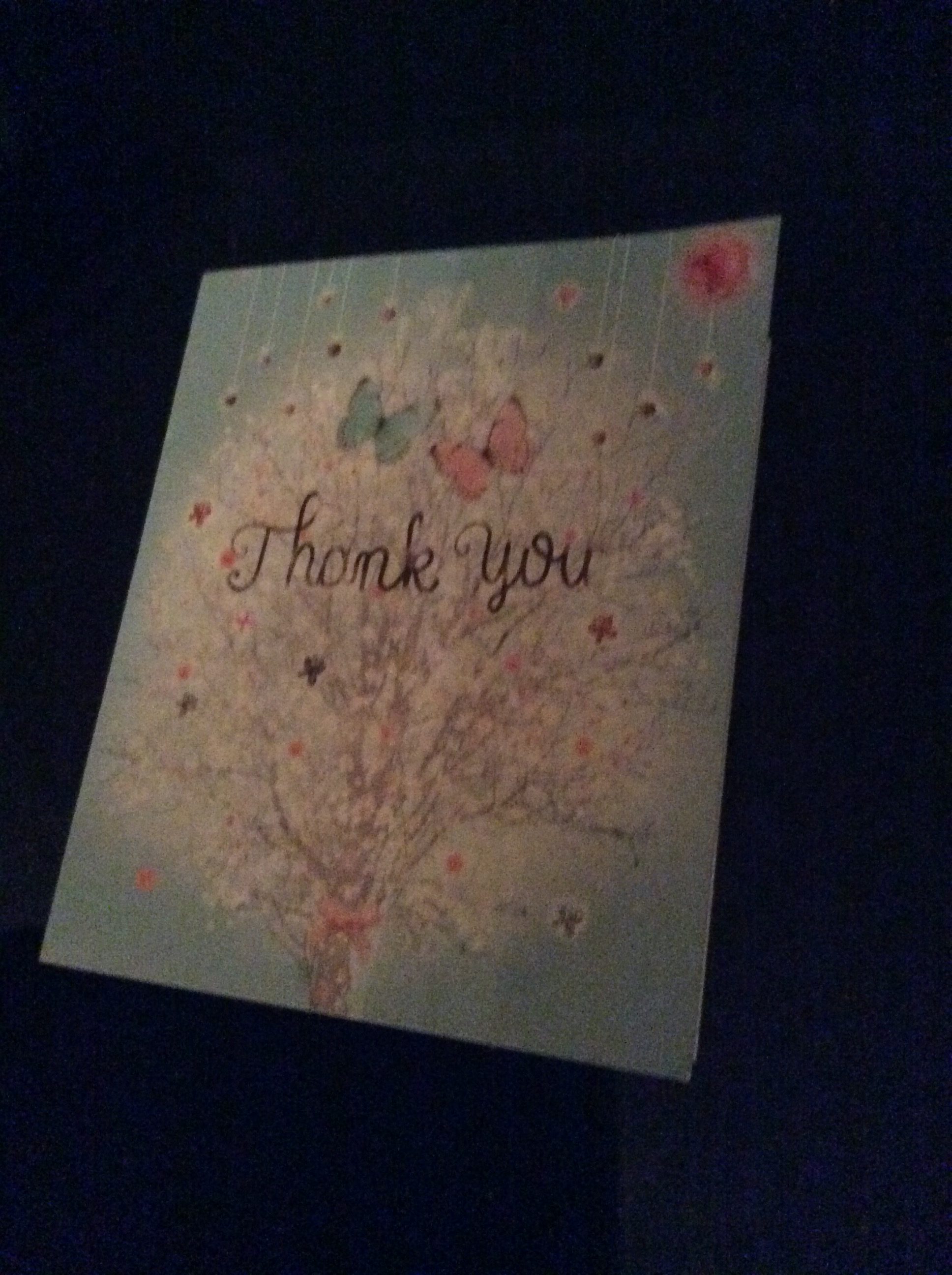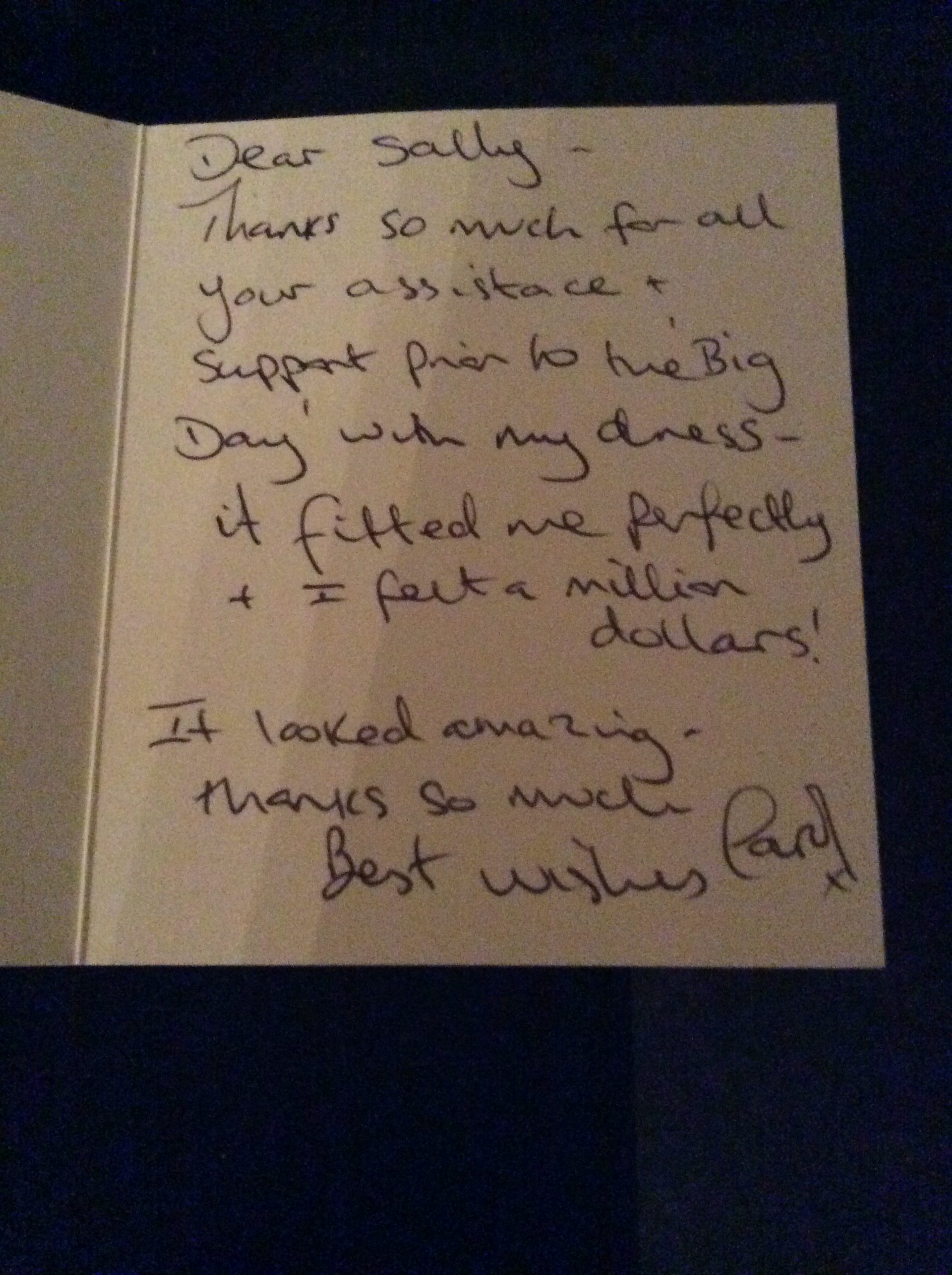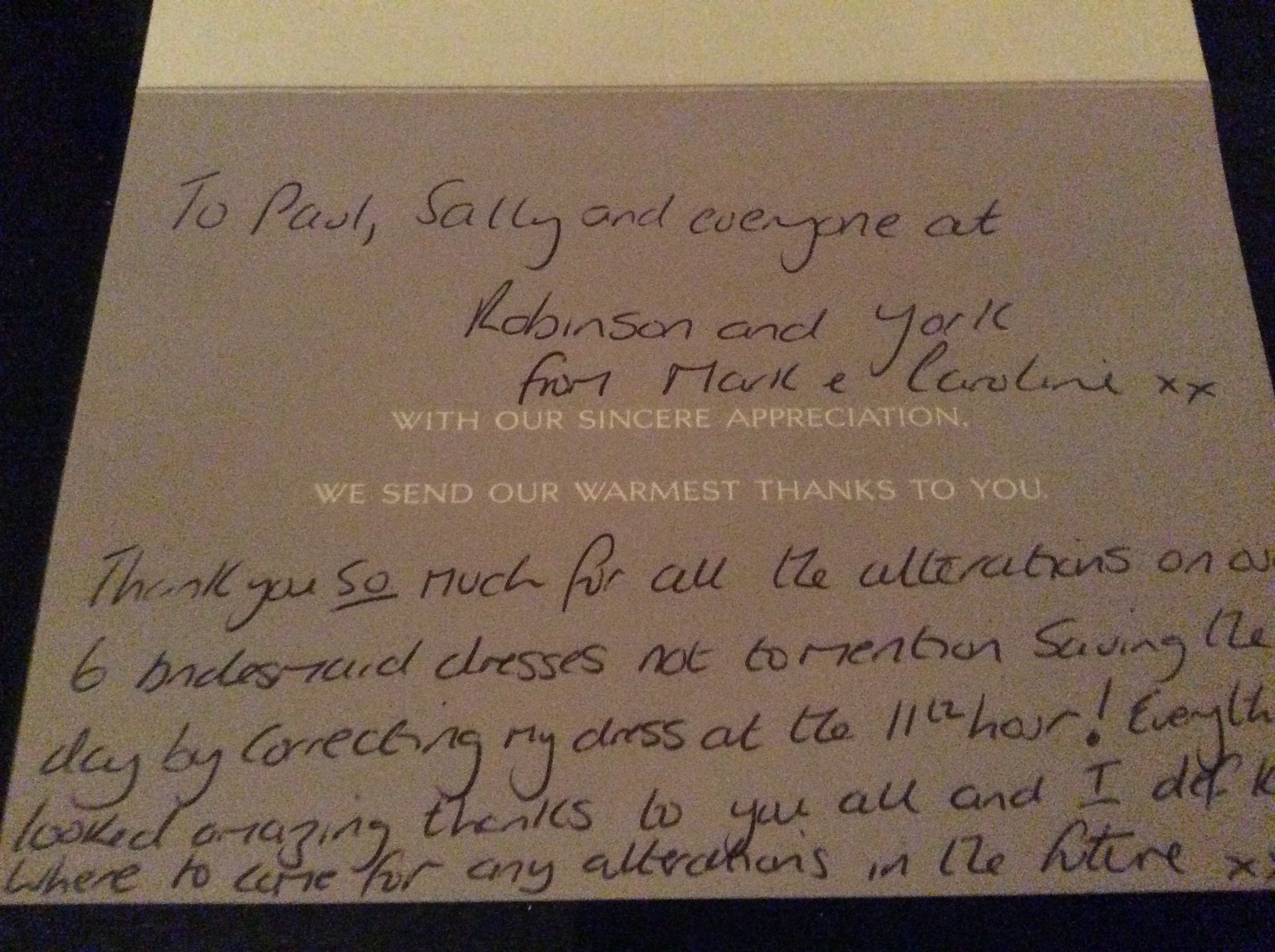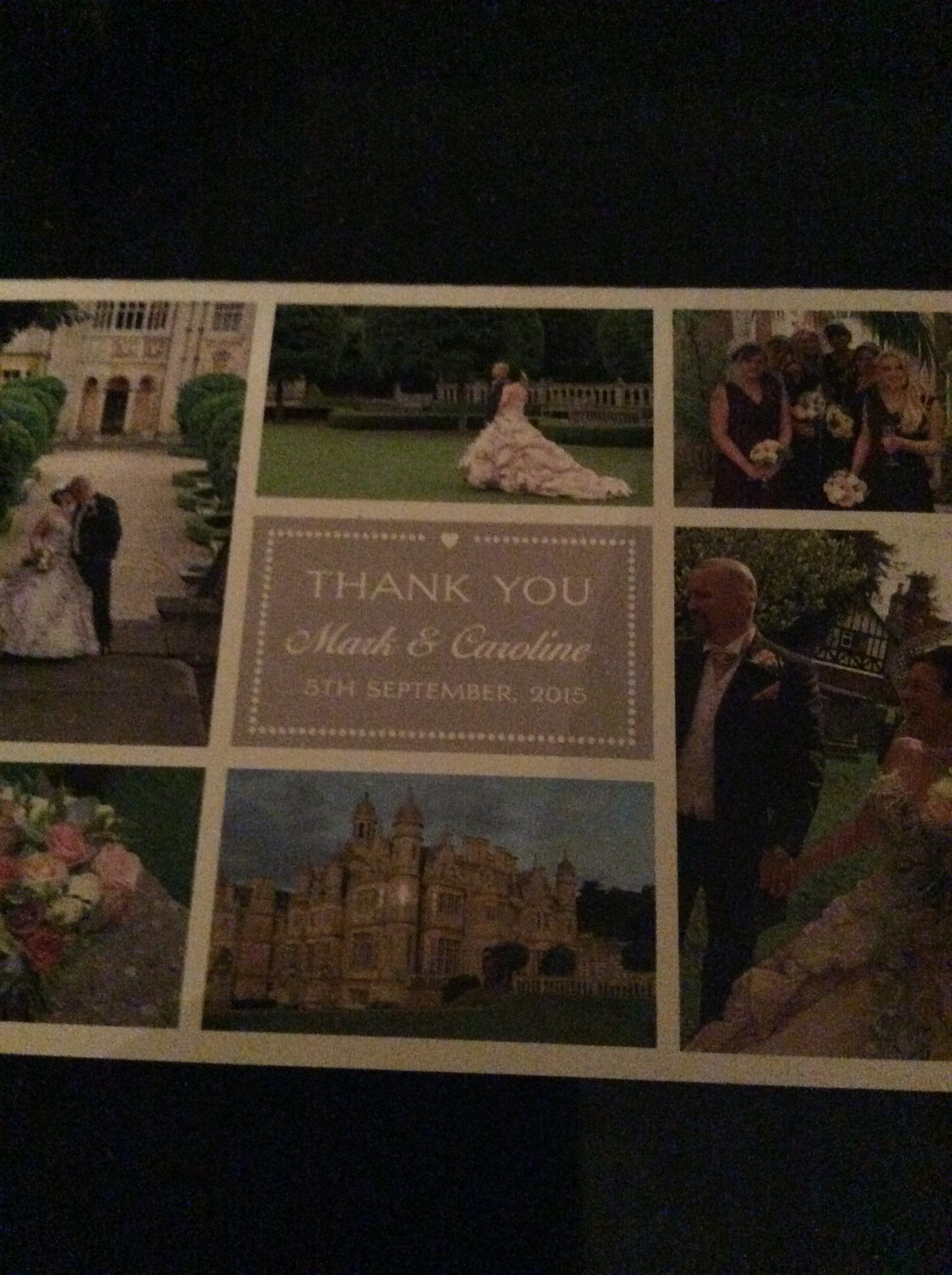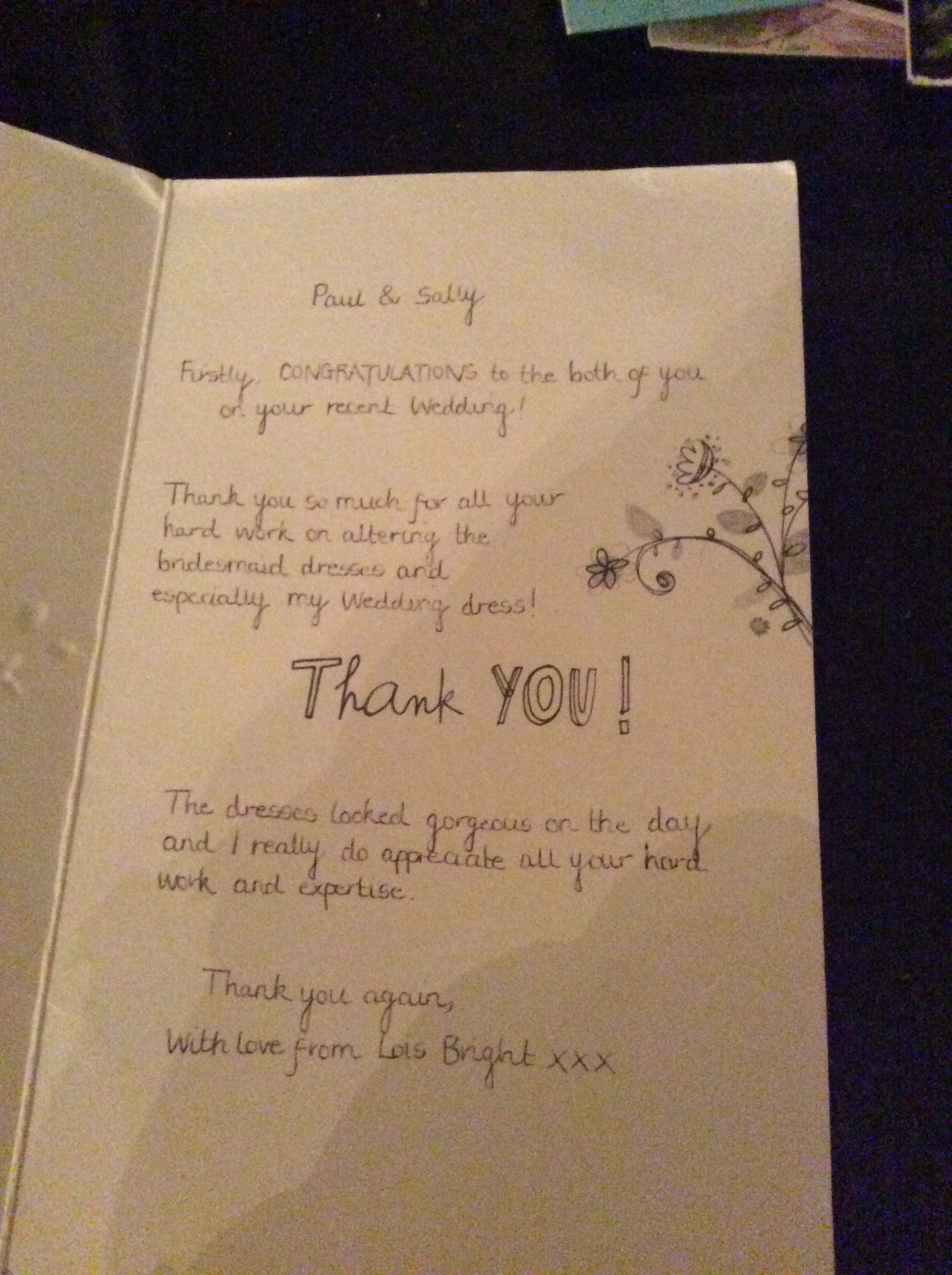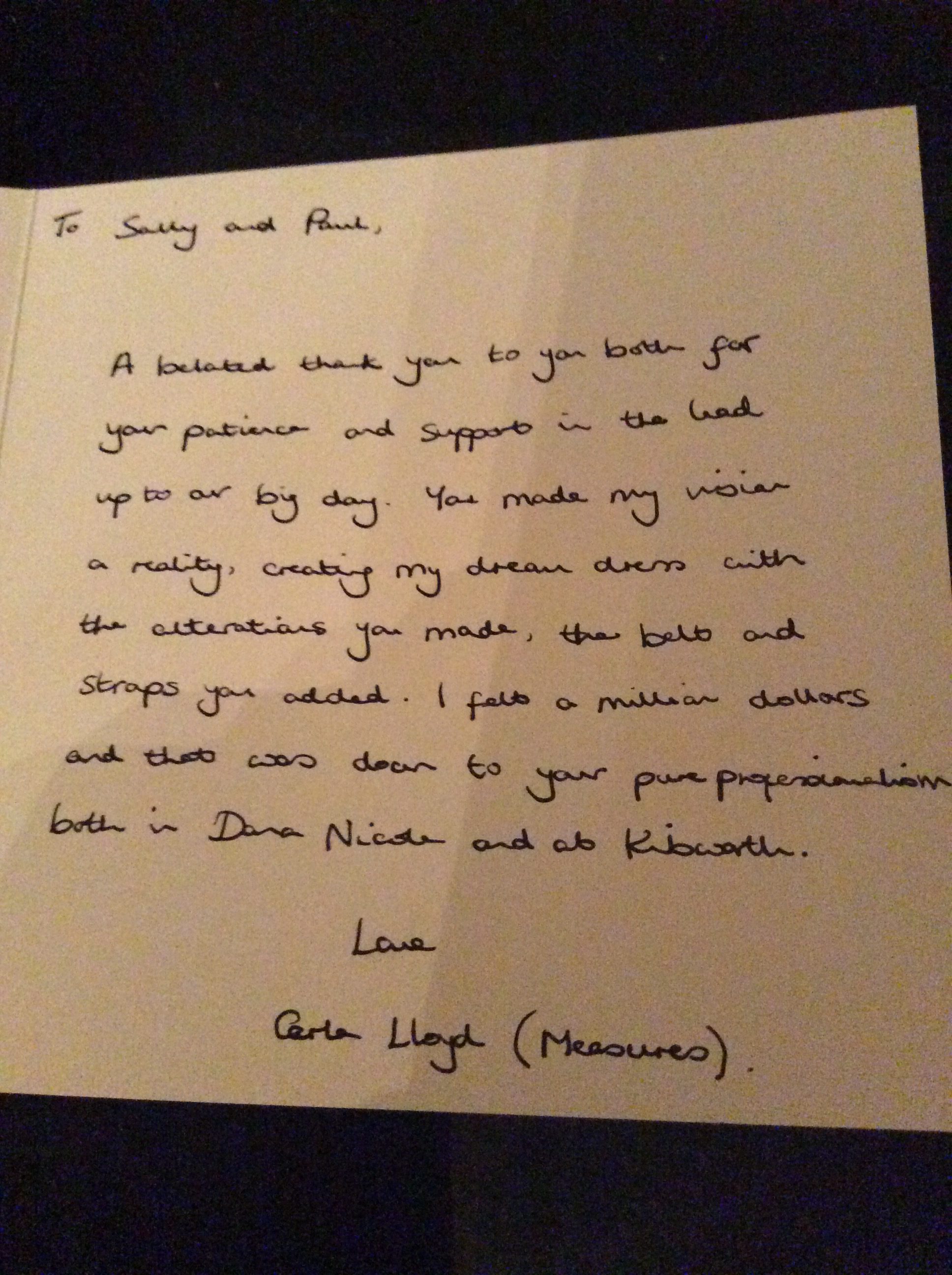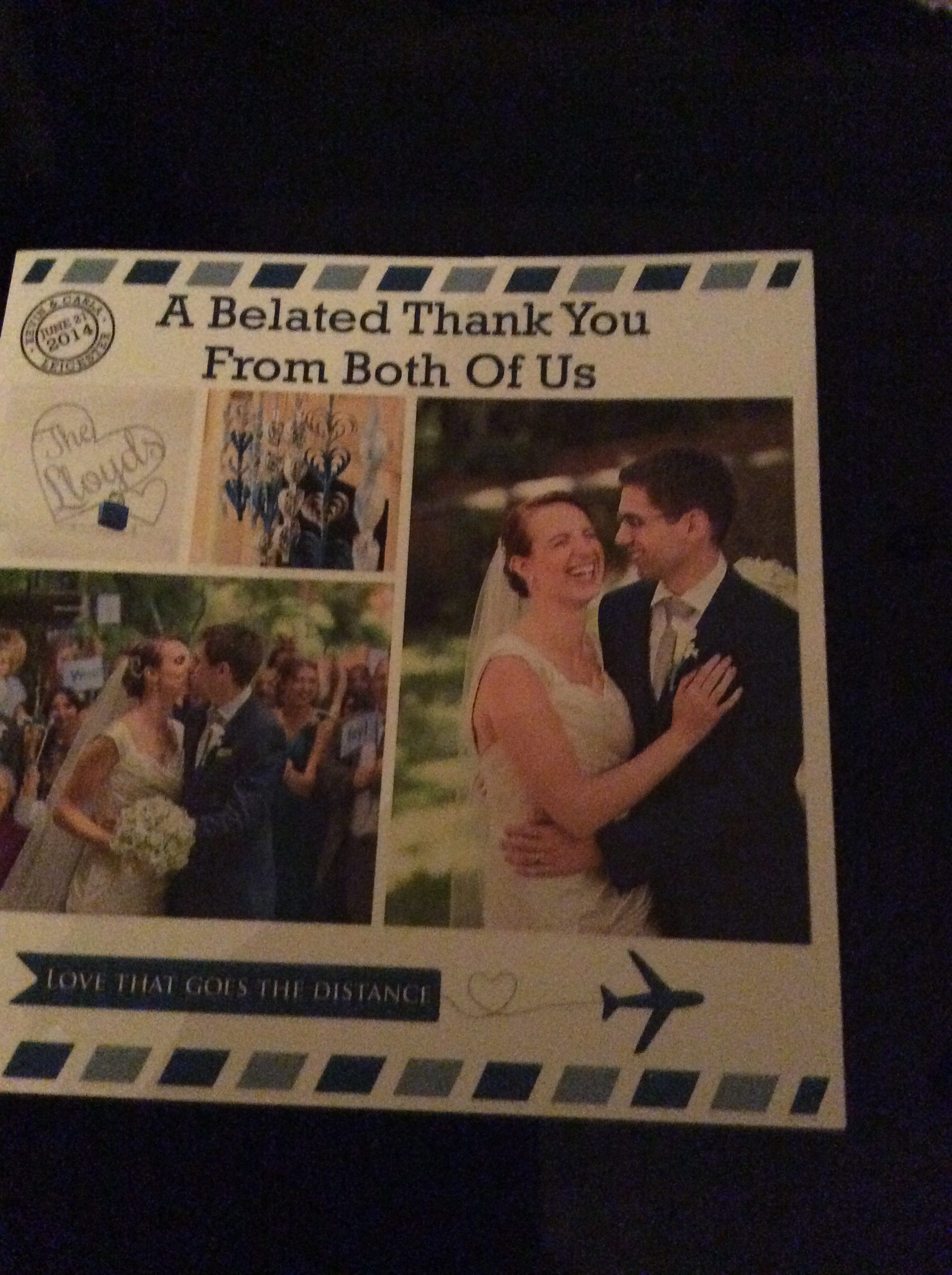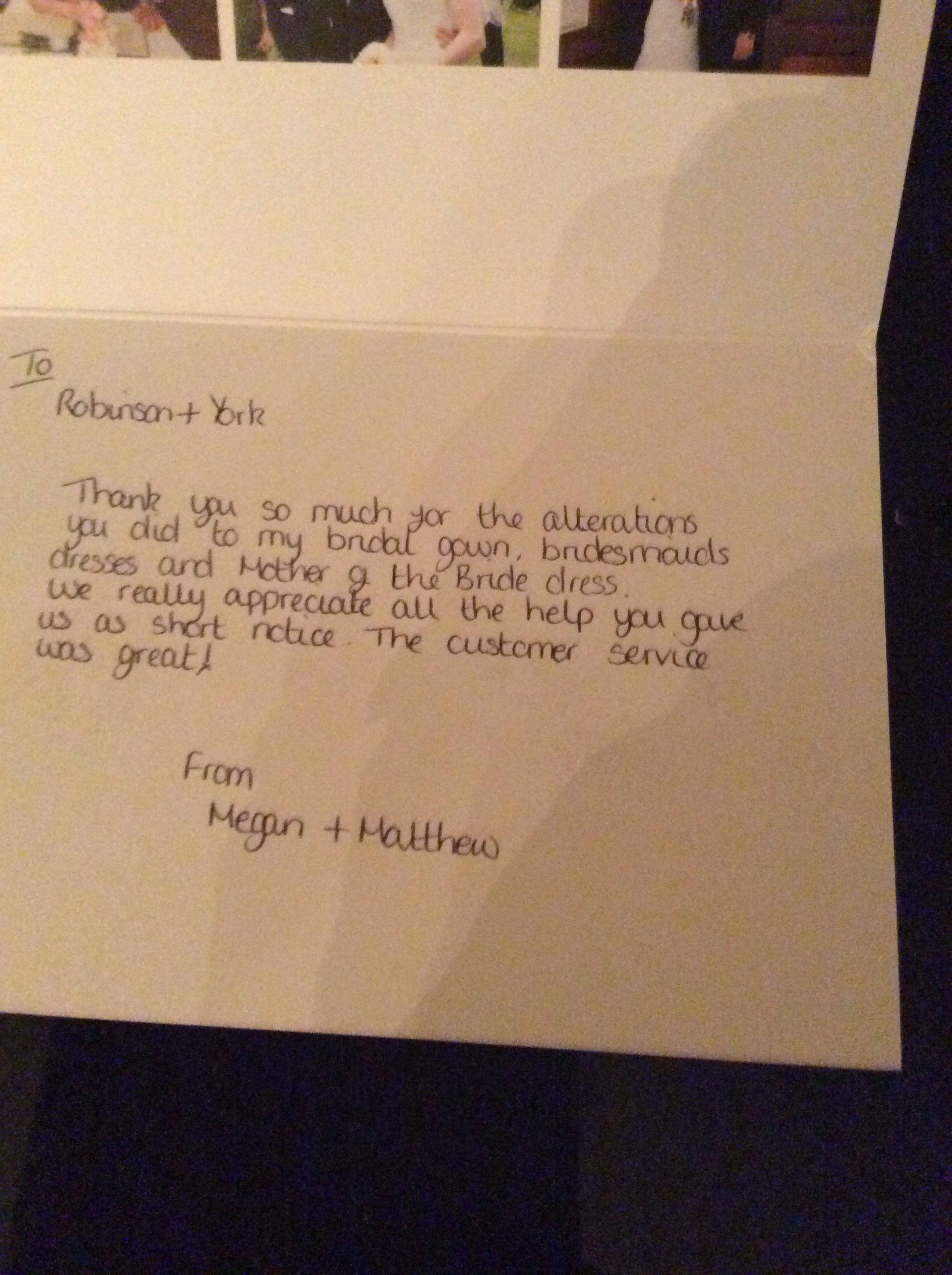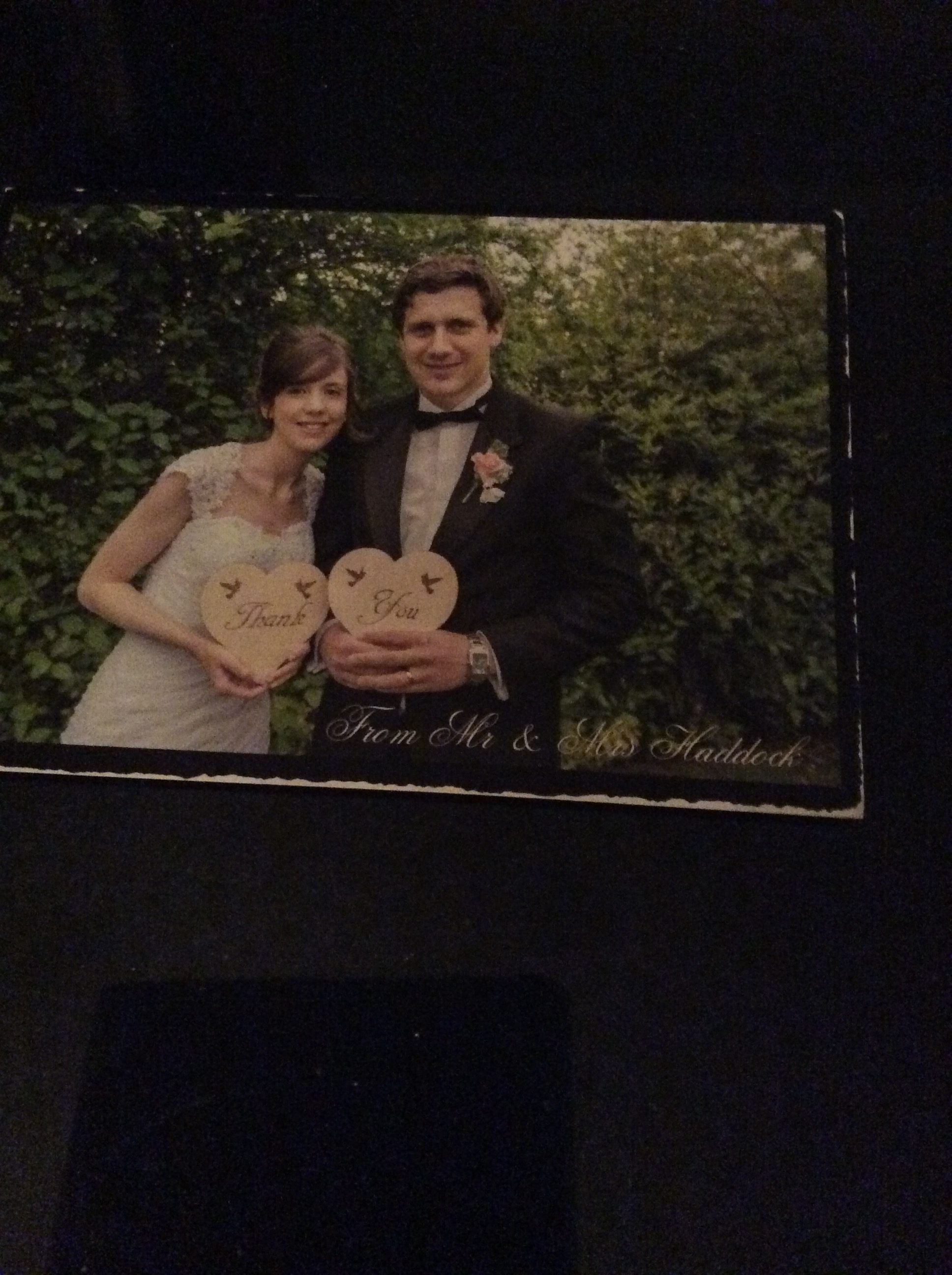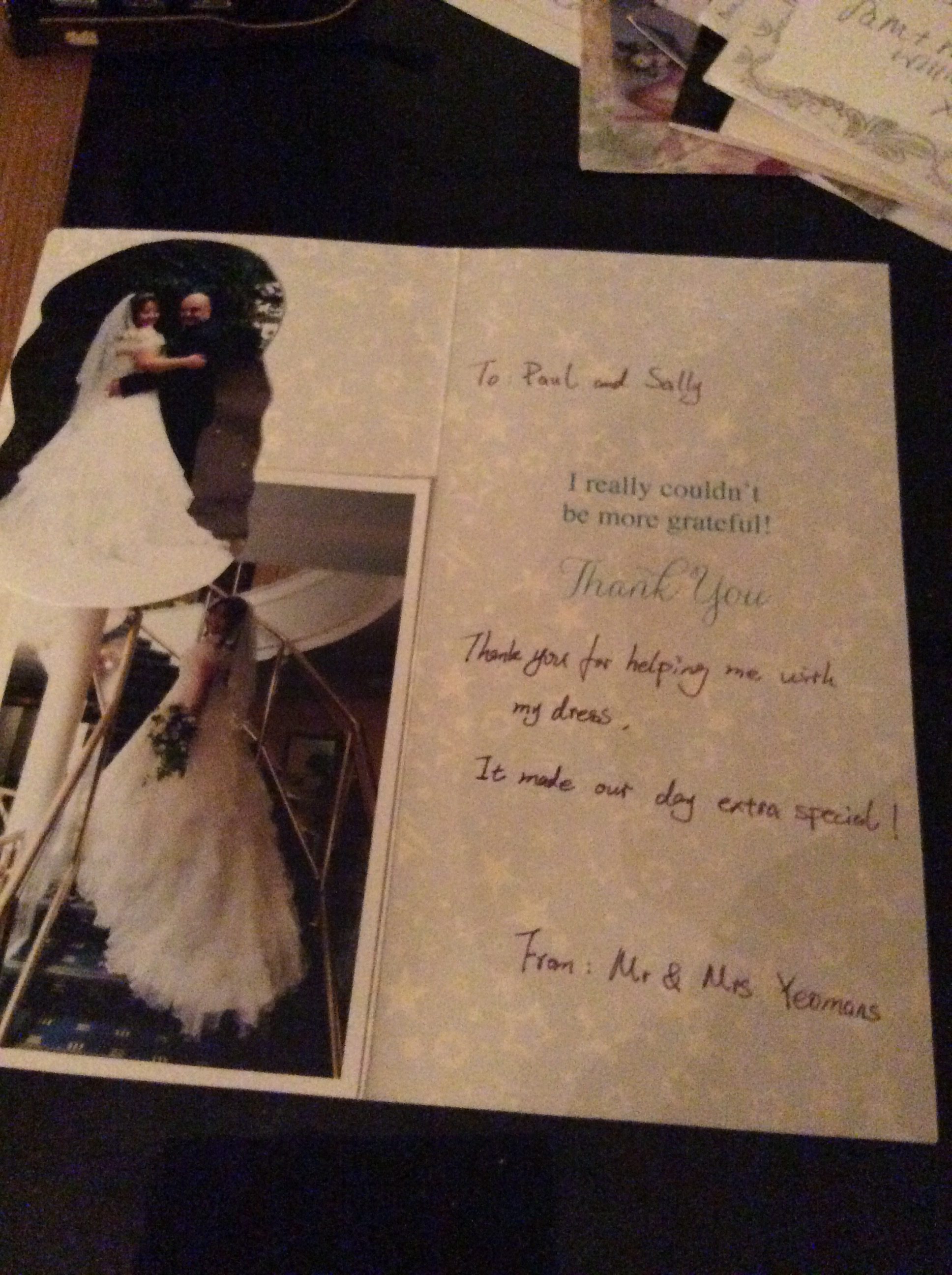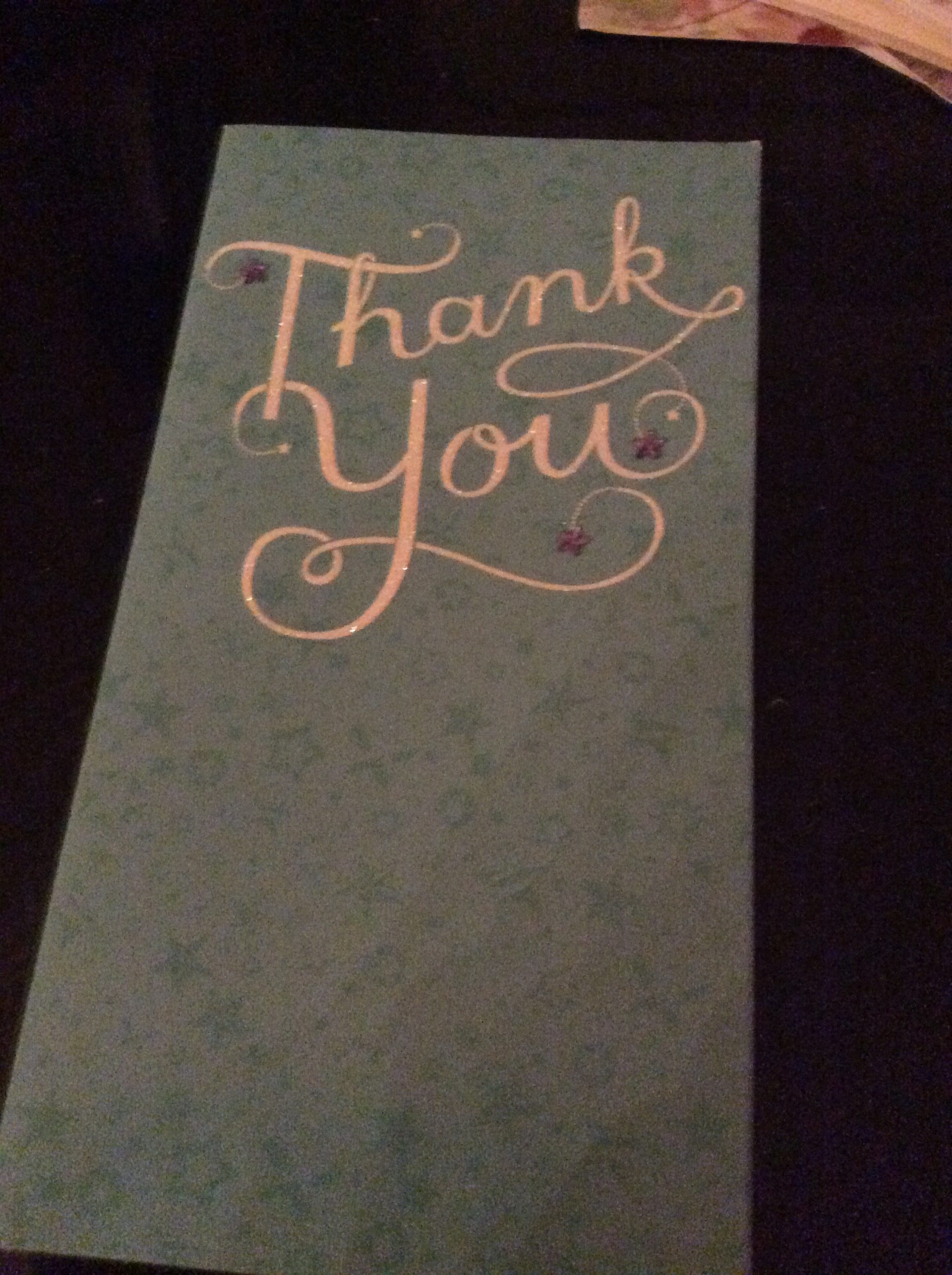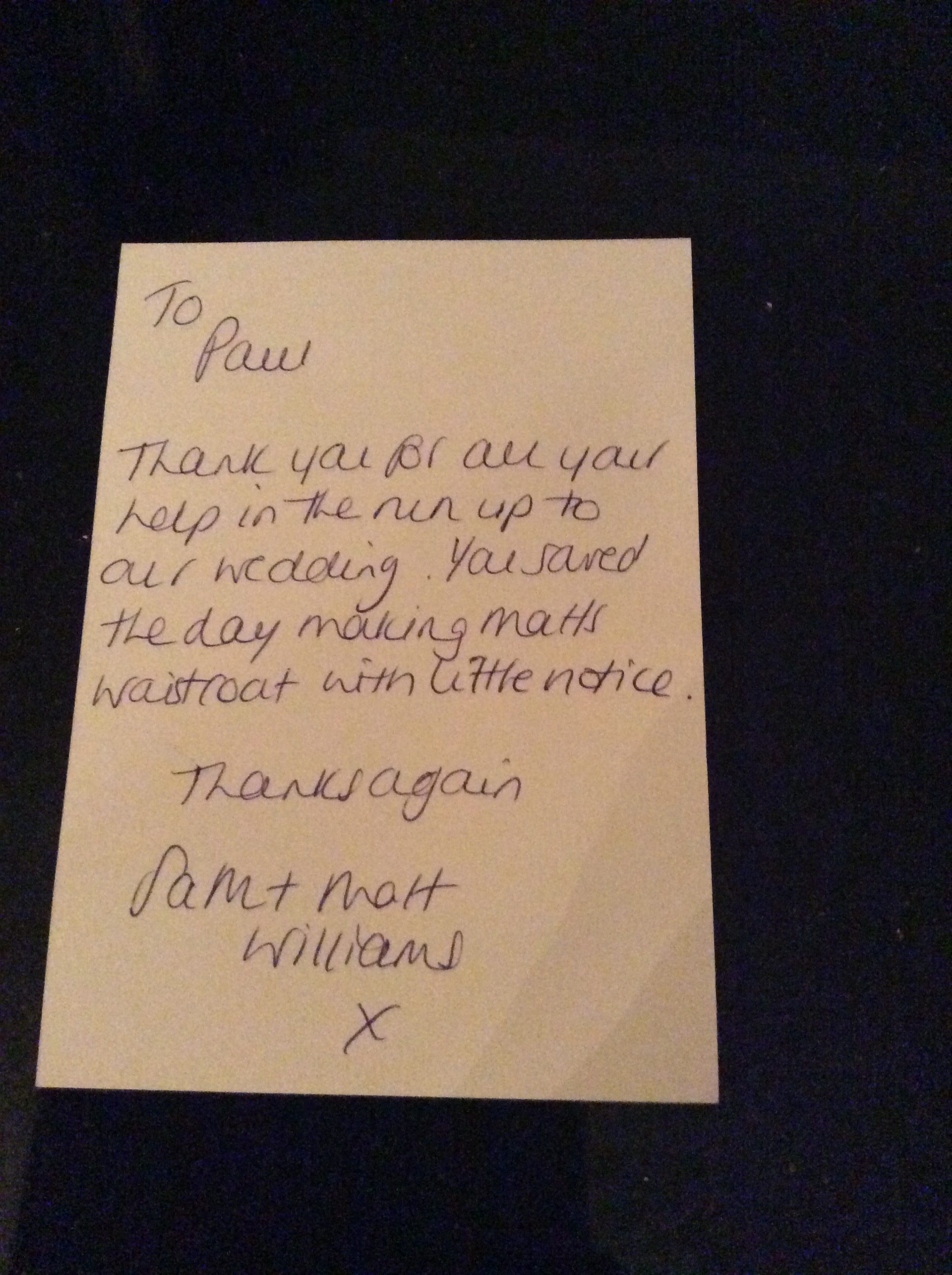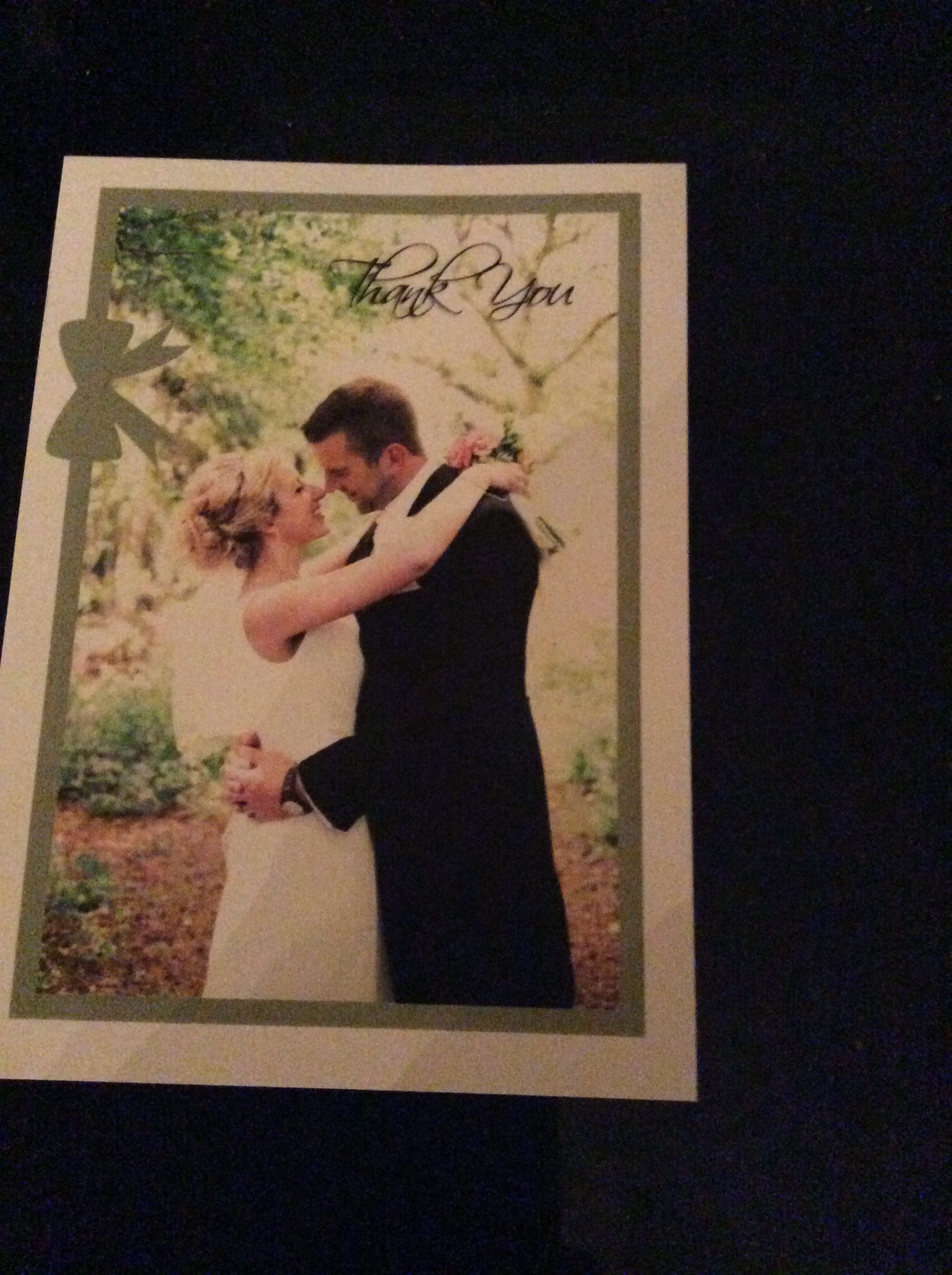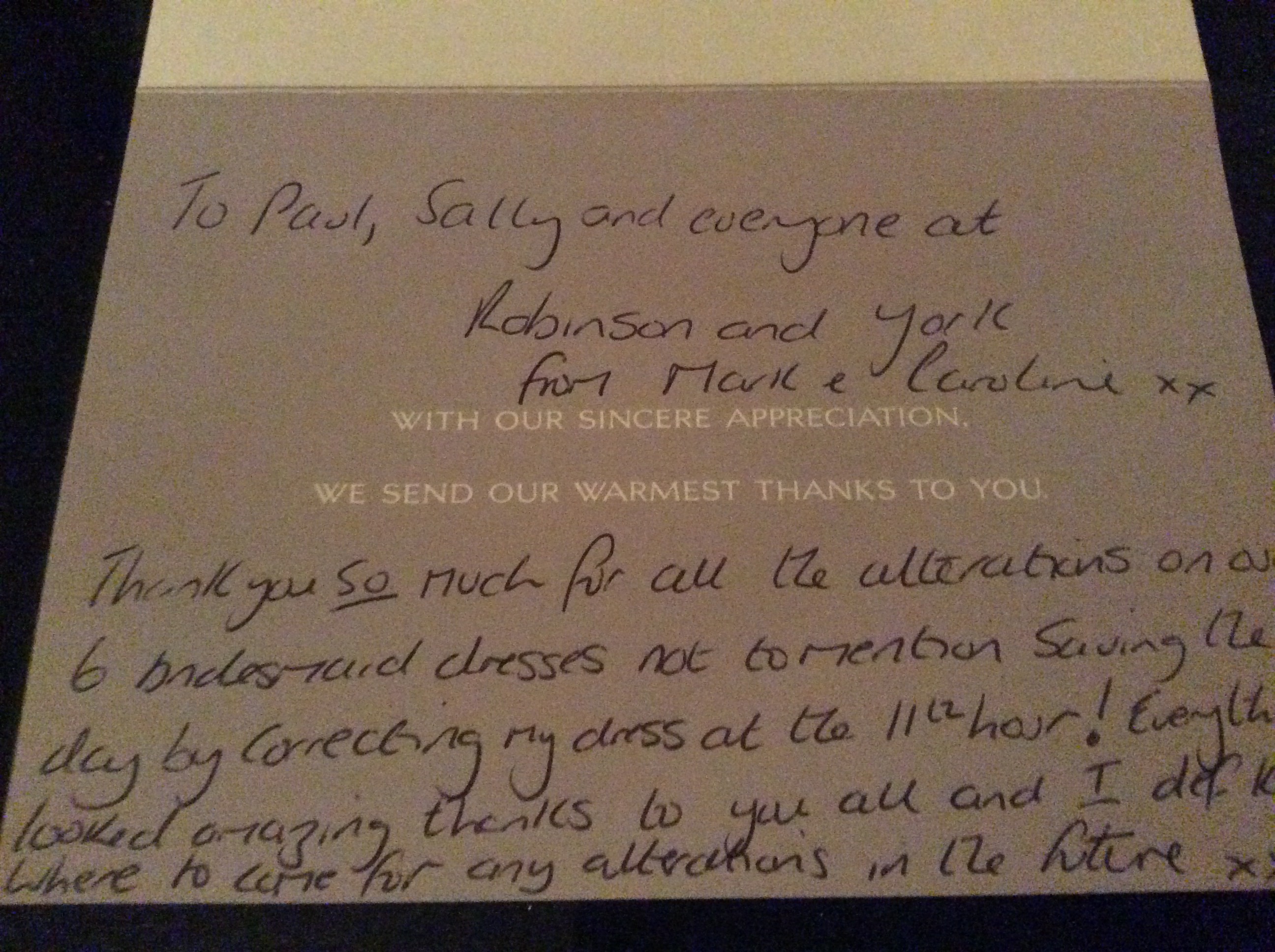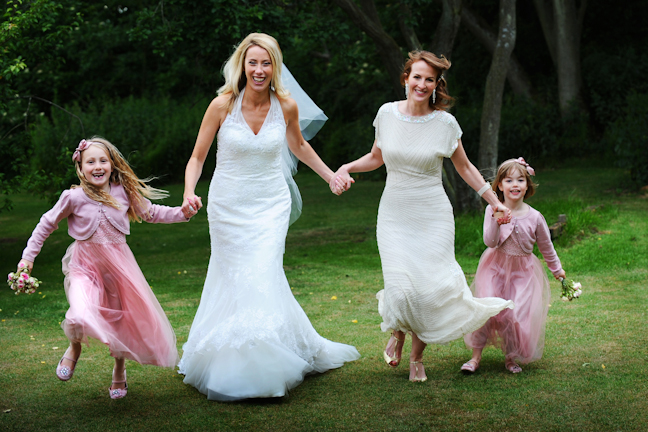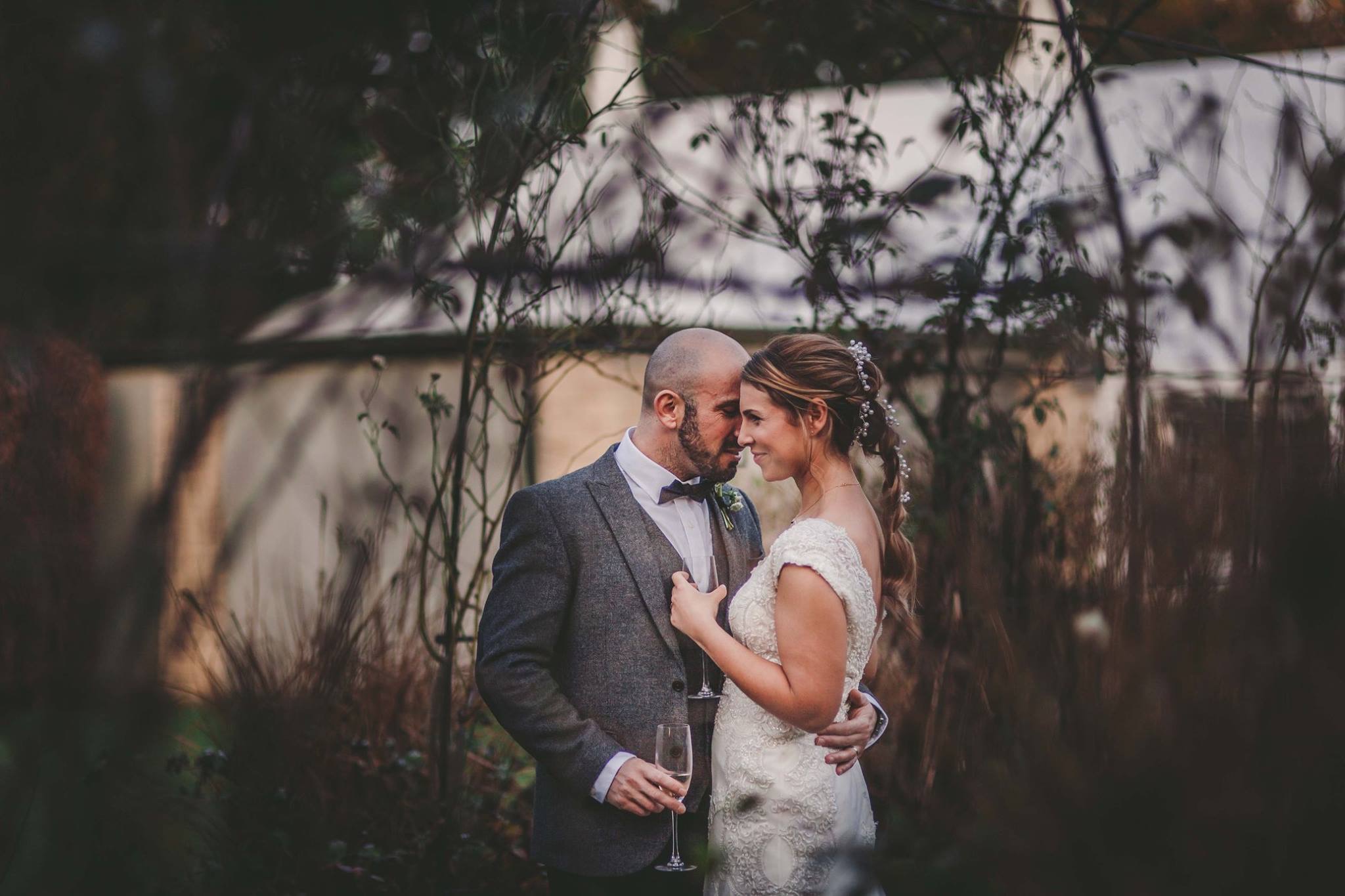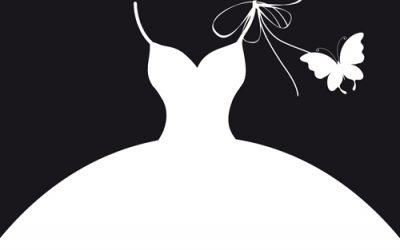 I cannot thank Sally and Paul enough for their absolutely 5 star service. Sally took really good care of me at all of my appointments, putting me at ease and helping my dress become the most beautiful dress I could imagine! Paul's skill was staggering, not just on the...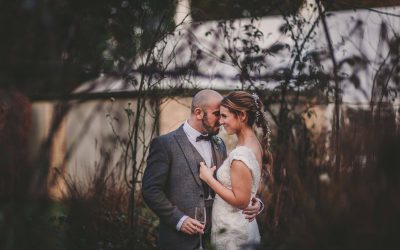 I can not recommend this wedding dress alterations company highly enough. I had bought my dress from a bridal shop that was closing down and it was a sample size. Paul worked his magic with all the lace and beading and the result was better than I ever could of...